Here's something for you if you're not done celebrating New Year's Eve yet.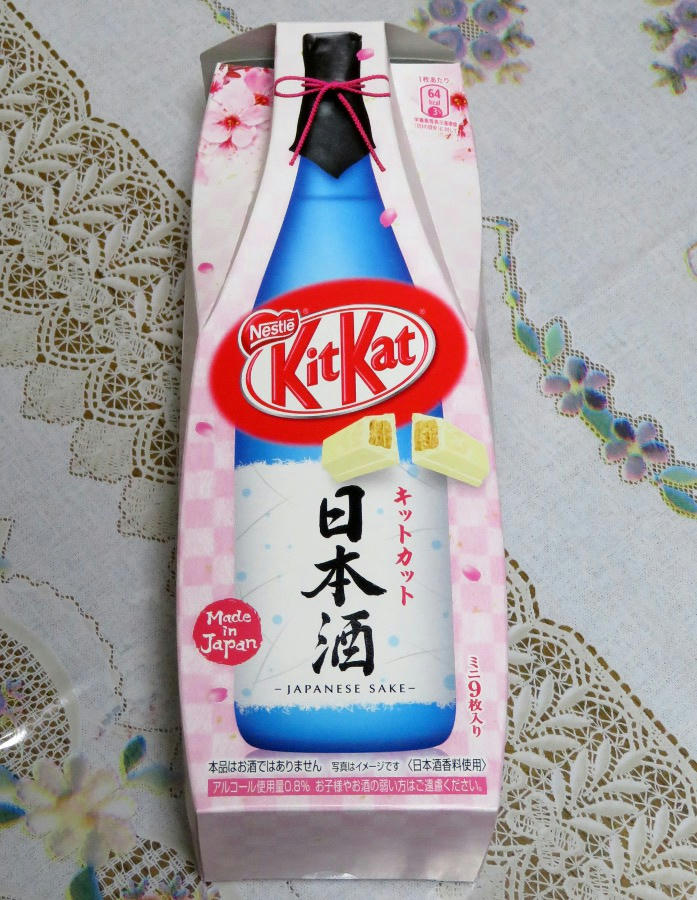 I was at the Don Quixote souvenir shop when I saw this package for Sake-flavored mini Kit Kat bars. 700 yen ($6.50 USD), making it much more expensive than I'd liked, but I'm willing to make sacrifices for the blog.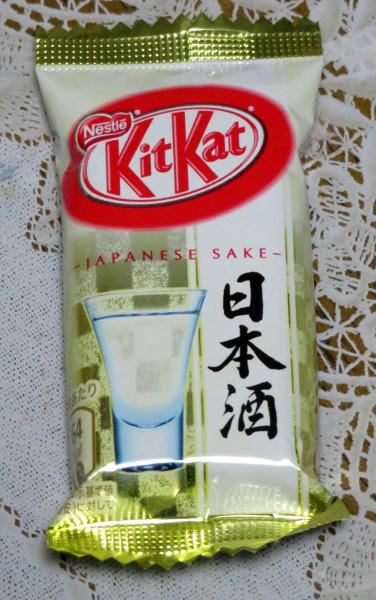 There are 9 little bars in the box, made with white chocolate. There's a VERY small scent of sake to the bars, but absolutely no sake flavor at all. It just tastes like white chocolate with too much sweetener. The first bar made my tongue tingle a bit, but I didn't get the same effect with any of the other bars the next day.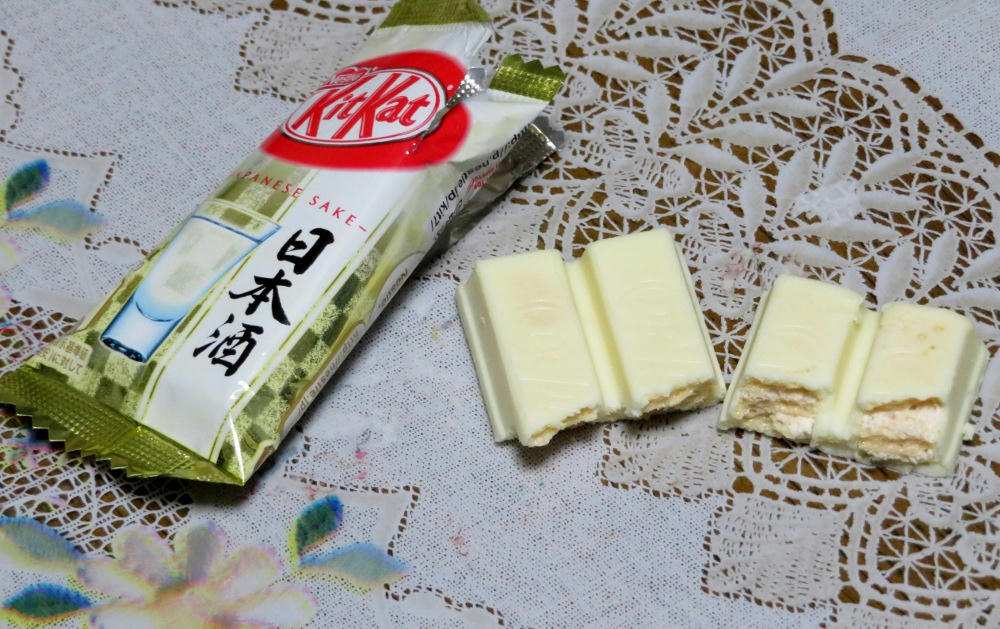 It's fine as a gag gift, but not worth paying this much more for as a snack.