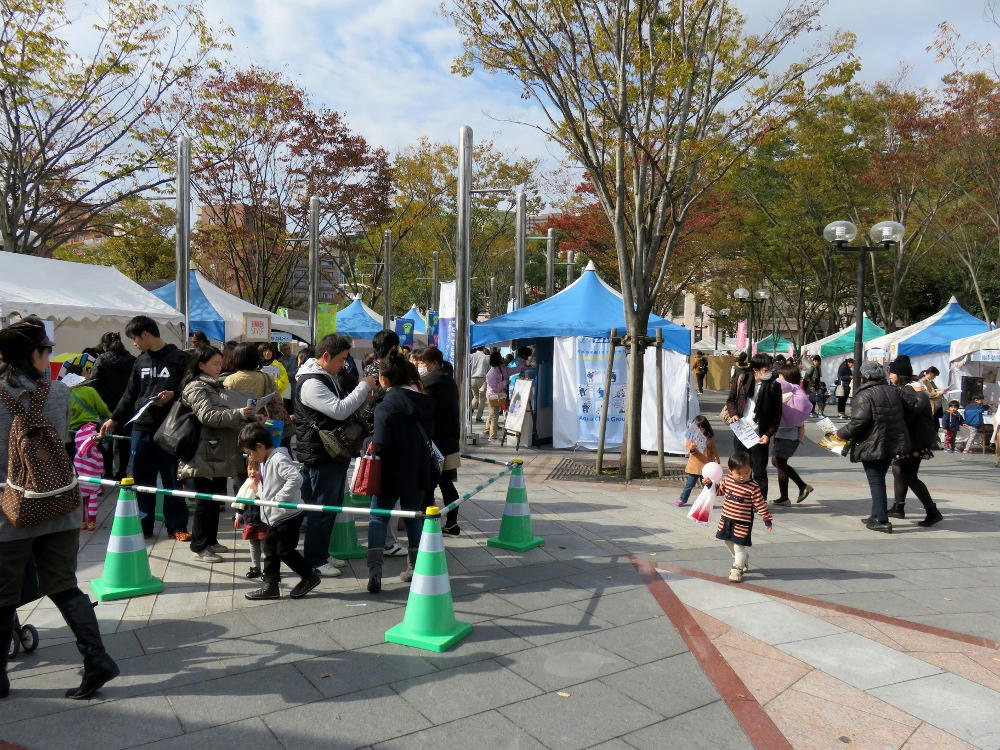 Friday afternoon, I noticed some tents going up in Central Park when I was walking in to the school to teach English. I figured that whatever was being set up would run over the weekend, so I made a point of swinging by again on Saturday at 12:30 for my next set of classes. As I was getting closer, I couldn't see people or tents, so I was getting concerned that I'd missed it again. But, the event only took up the paved section of the park, which I didn't get to for another minute or 2.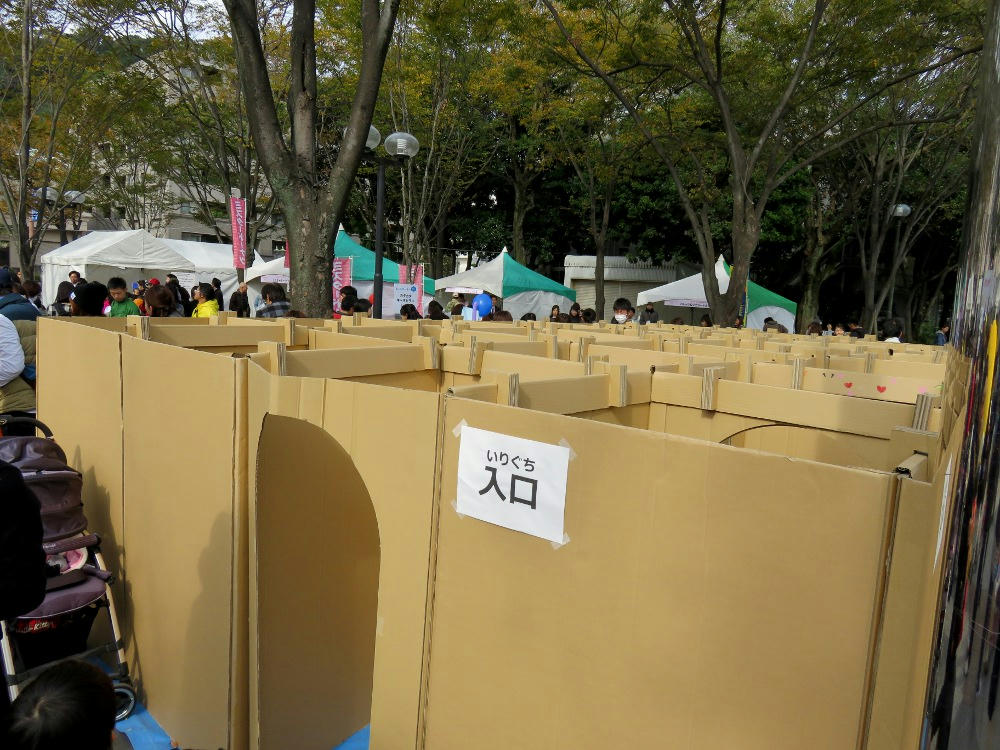 The event was billed as Mama Ukiuki Festa (Mother's Excited Event). It's basically displays and presentations geared for mothers with young children. Things like bone density checking, health, and dental care. A few booths were giving away free items, and those had really long lines. They also had children's activities, such as the big cardboard box maze and the event stage.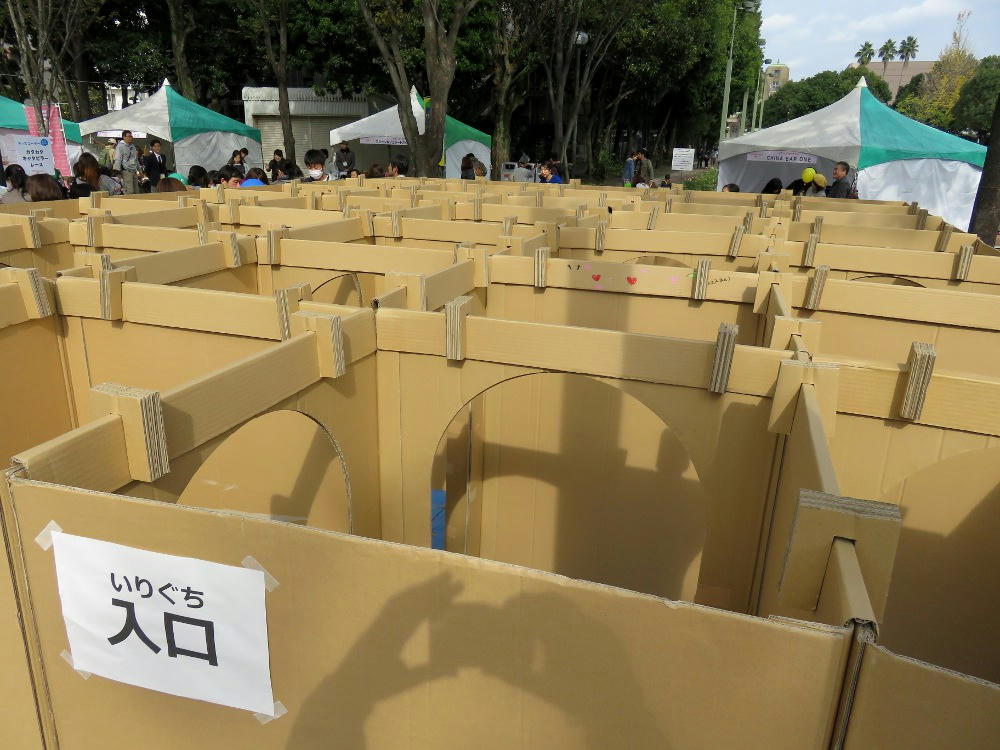 I didn't have time to try the maze, and there were too many kids already in it, anyway...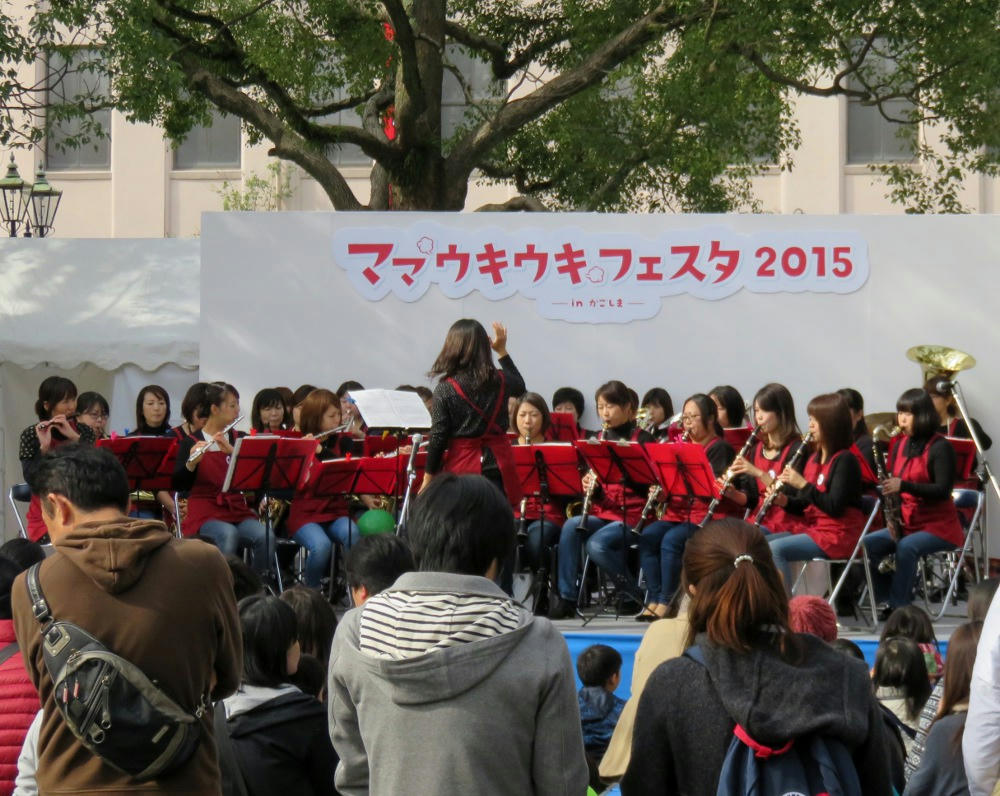 One of the events was an all-woman brass band. They played the theme song from Doraemon, which was very popular.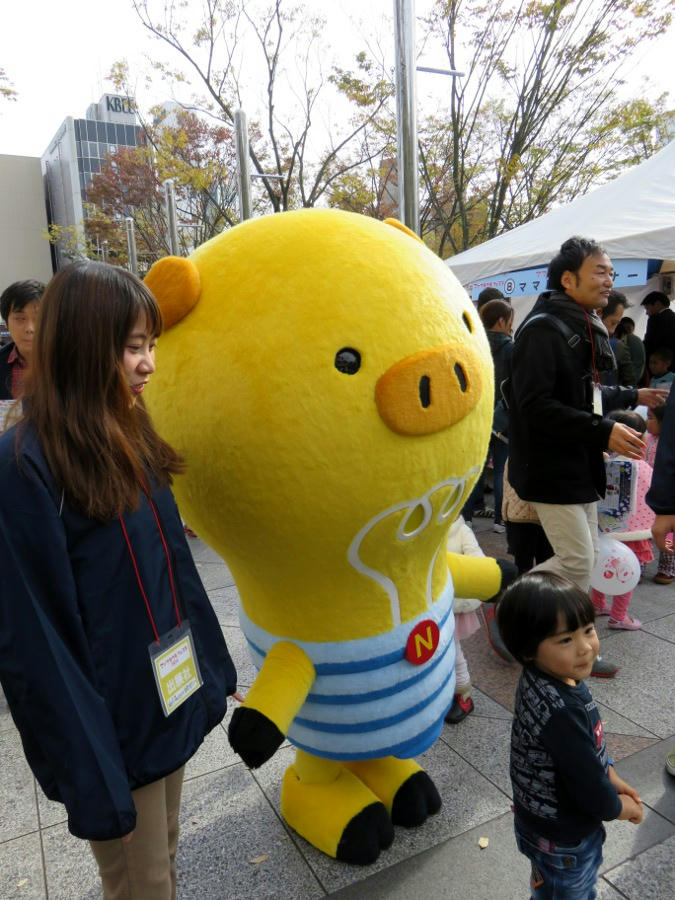 (Den-chan (Li'l Lightbulb) was in audience.)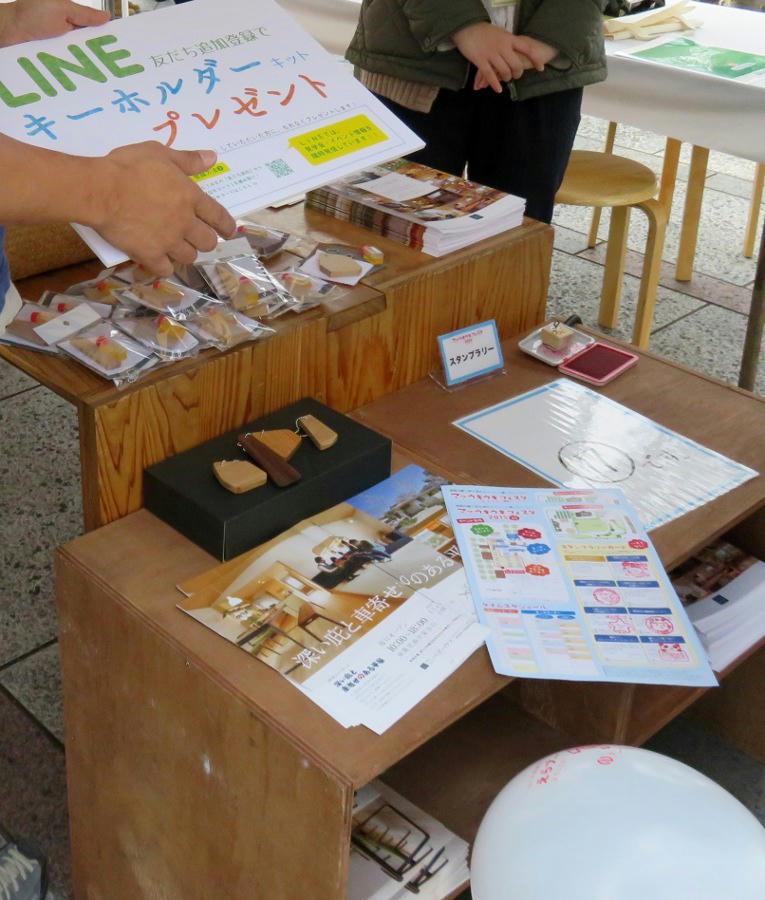 There was a stamp rally, and Line (an online instant messaging service) was giving away free keyholders.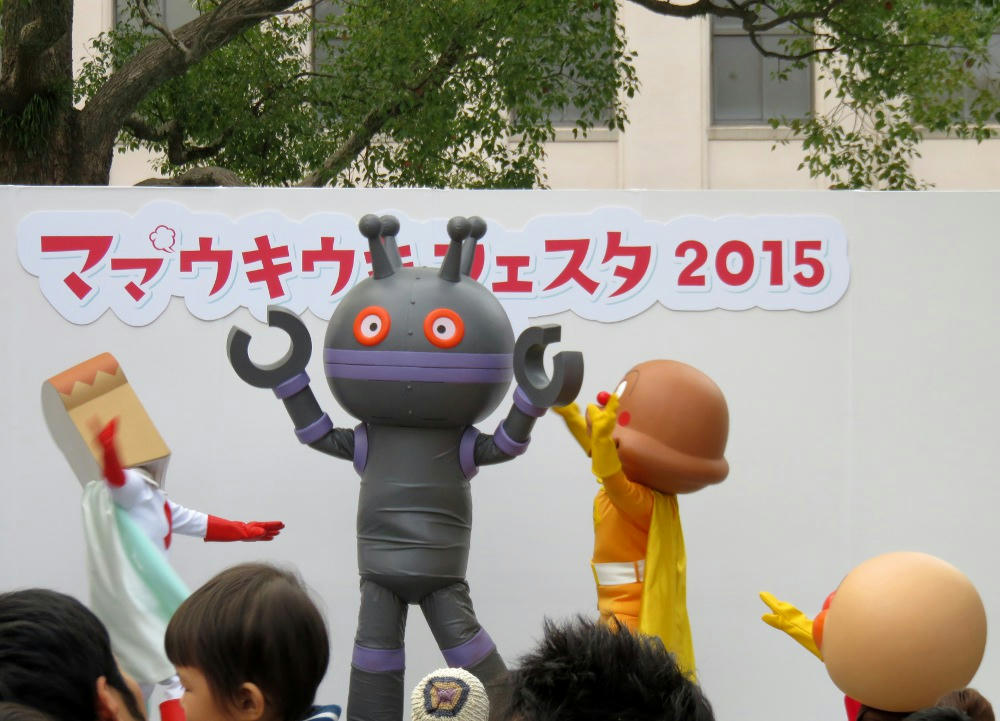 I only had a few minutes before I had to be at the school, so I took some photos and kept walking. Later, I had a break between 3 and 4:15 PM, so I went down to the Volunteer Center to see what they had for the Fureai Arts Festa, then came back to Central Park at 3:45 to check the stage show again. This time, they were near the end of an Anpanman live show. Bacteria Guy has just built a Mecha Bacteria, which has gone out of control. White Bread and Hamburger try to stop it, but fail. Even Anpanman is powerless against it. It's up to Dokkin-chan to ask the audience to cheer on Anpanman to help him power up. The kids went wild with the cheering, but I was amused by just how many adult women were yelling and waving, too.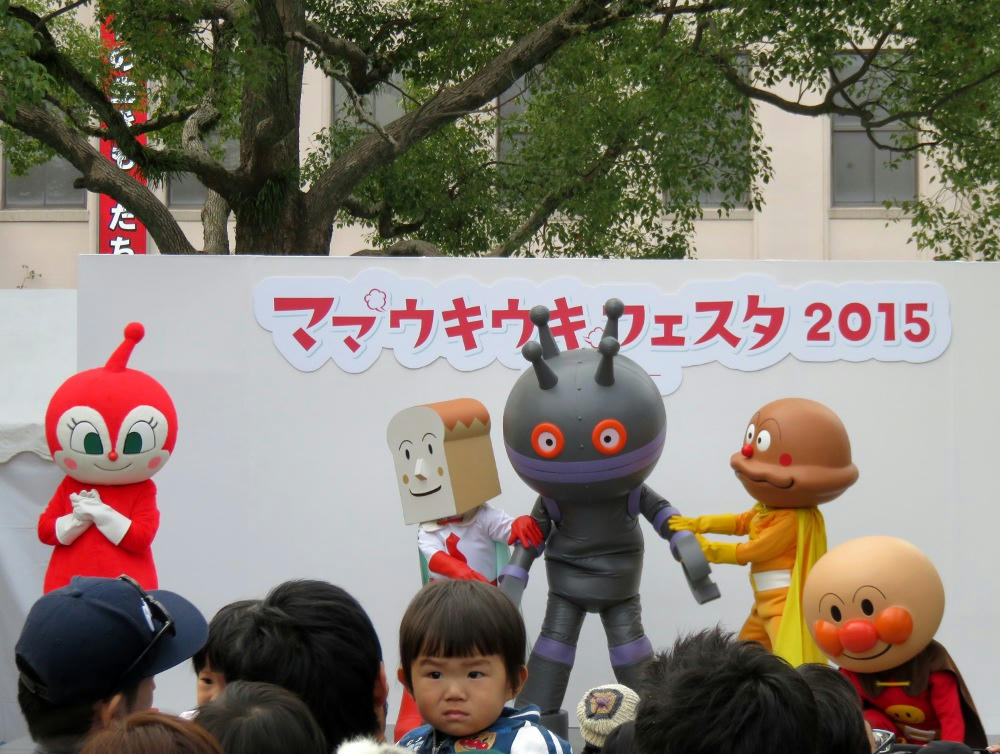 Anpanman went on to save the day. I had to go back to work, so I left again. I didn't finish until 8:30 PM, and by then all the tents and the stage were torn down. Turns out it was only scheduled to be a one-day event. I would have liked to see some of the other musical acts, but I didn't get the chance.