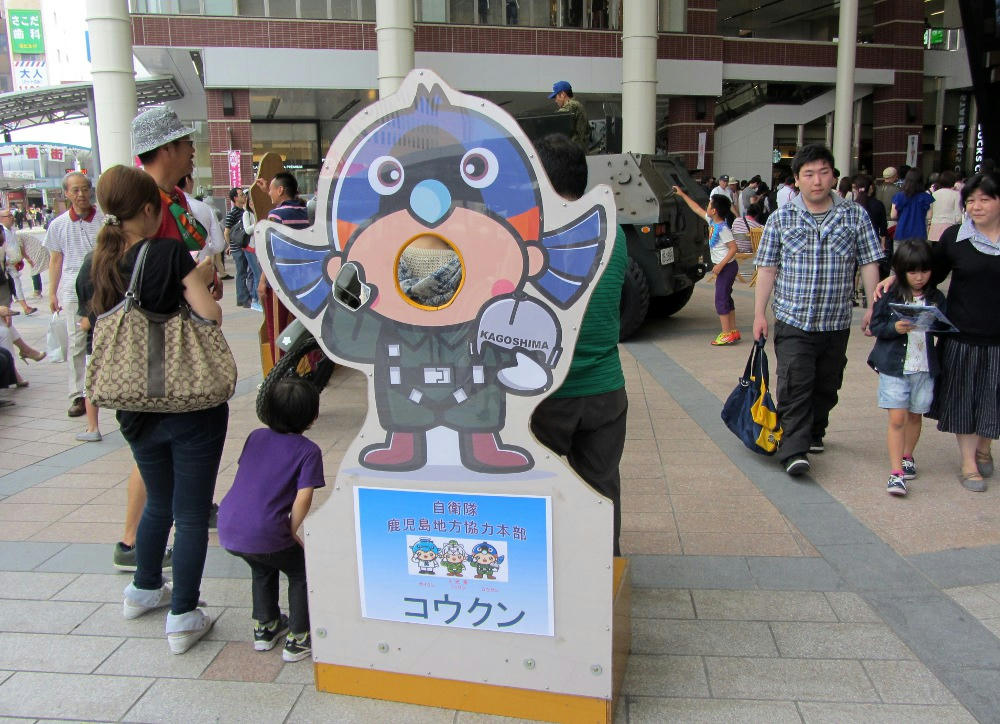 (Kou-kun.)
The merchants from one of the nearby shopping districts had a "let's try hard" (ganbaru) festival in the plaza in front of the Amupla building on Sunday. It consisted of some stage shows, demonstrations and vehicles from the SDF, and some food stalls.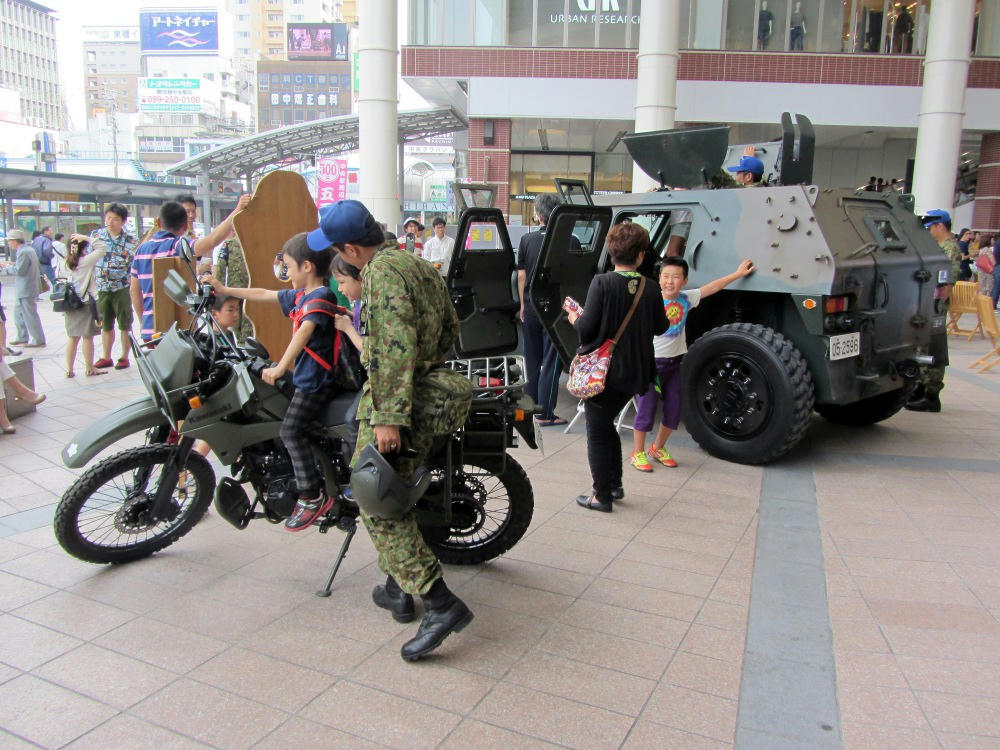 As always, photos of the kids with the SDF bikes and other stuff were very popular with the parents.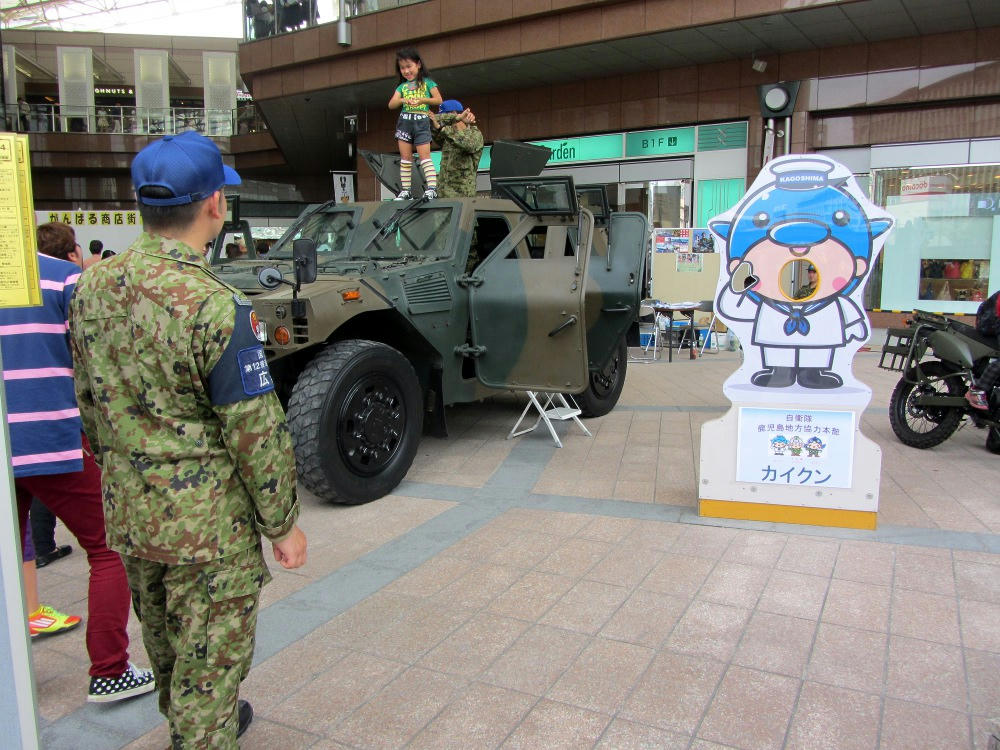 (Kai-kun)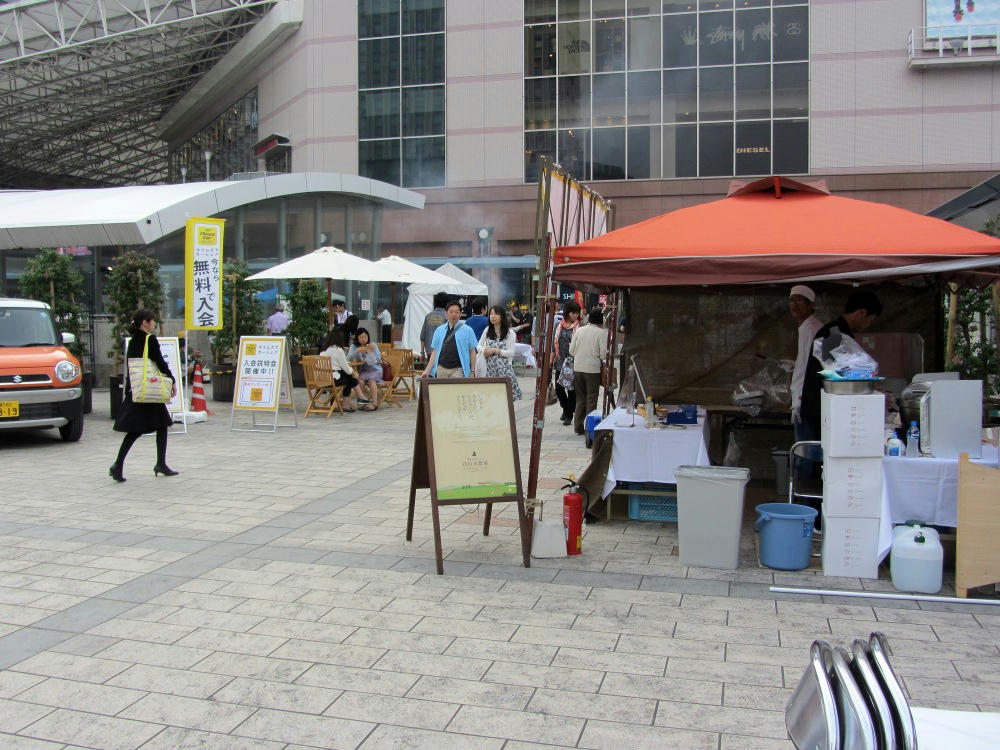 (Some of the food stalls.)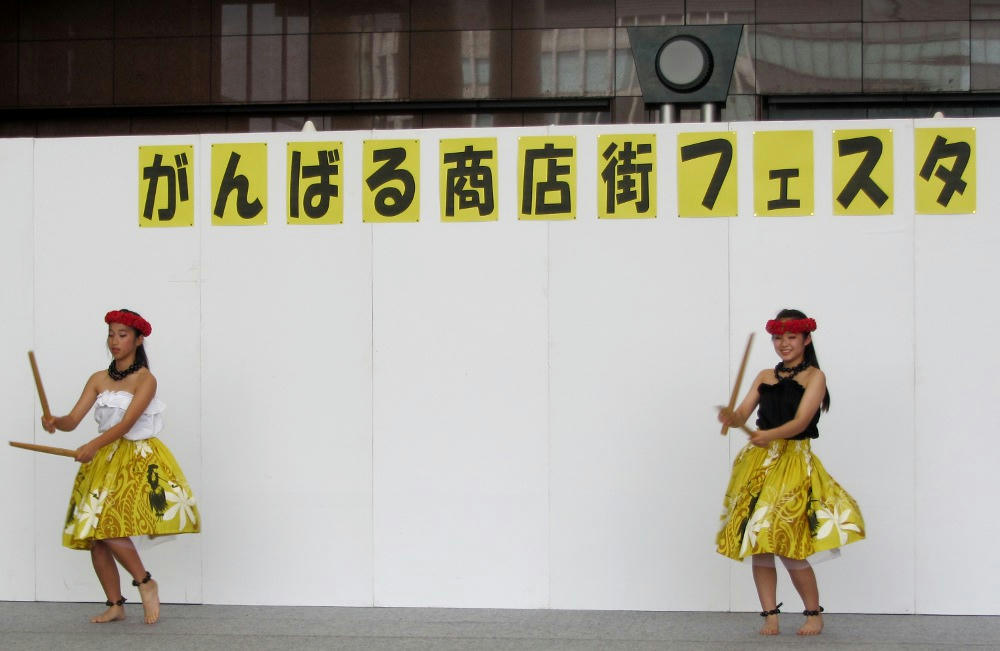 I arrived late, at about 4:30 PM (I wasn't expecting to find an event going on at Amupla this Sunday). The hula dancing was just about to wrap up, and I caught the last 2 dances.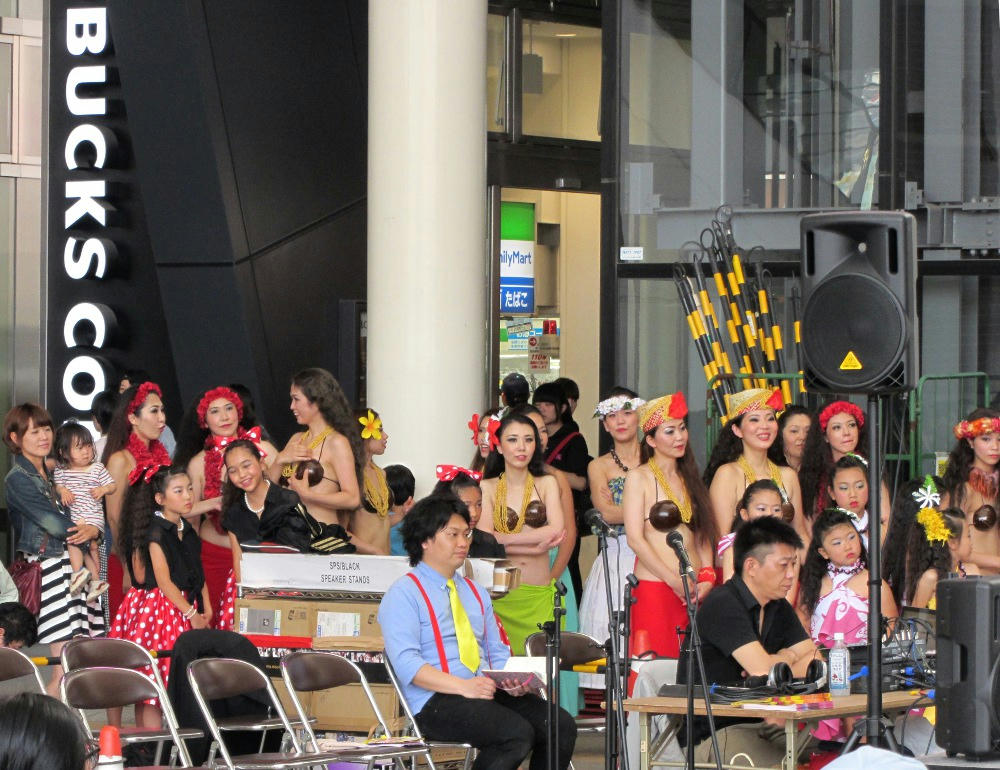 The remaining dancers were waiting for the big finale with everyone on stage for the last dance.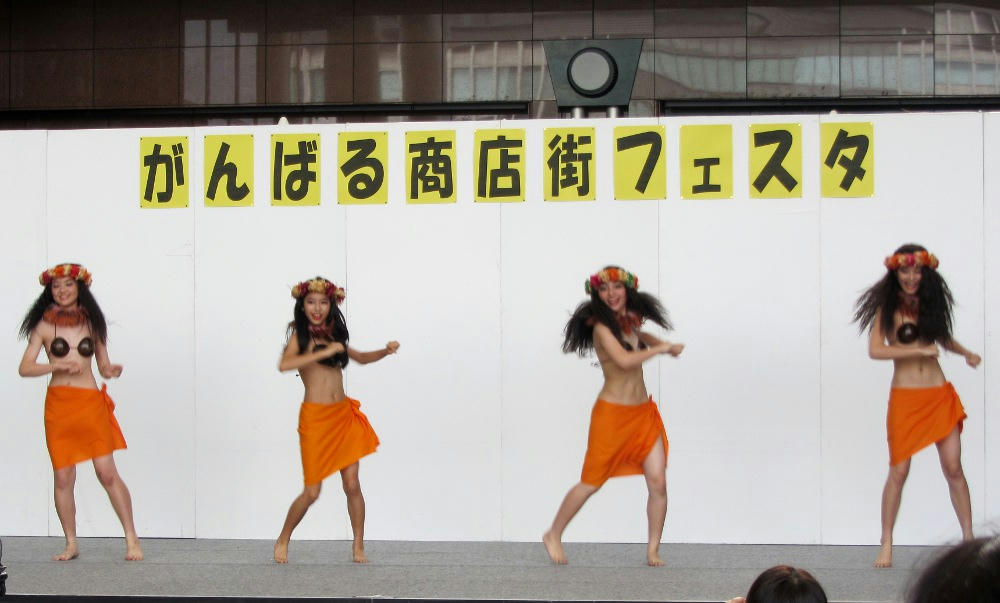 (The little camera has been having a lot of trouble focusing lately. It may be time to find some place that can give a good cleaning.)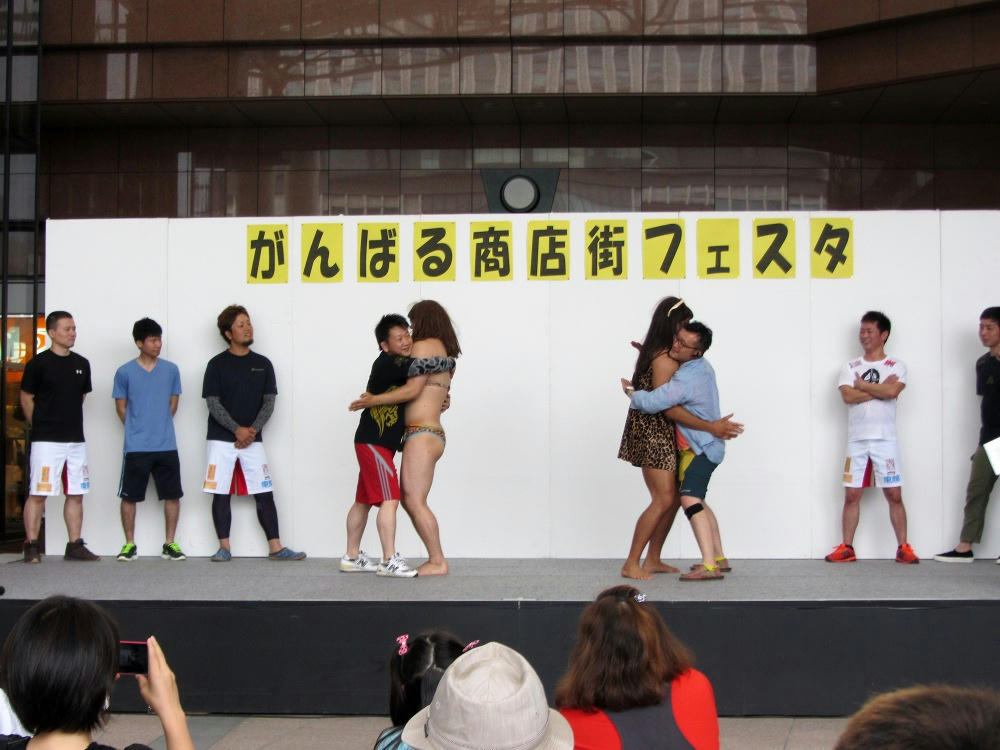 After the hula dancing ended, one of the merchants came out to give the wrap-up speech, so I went downstairs to the Kaldi shop to get some coffee. When I came back up, the local radio station was participating in a "Self-Defense demonstration for women", with two of their male announcers dressed up in scanty clothes (I guess in reaction to the all-female hula dancers, to give the women in the audience something to look at).
Direct hula dance youtube link
Direct Women's Self-defense Lesson, Japan-style, youtube link