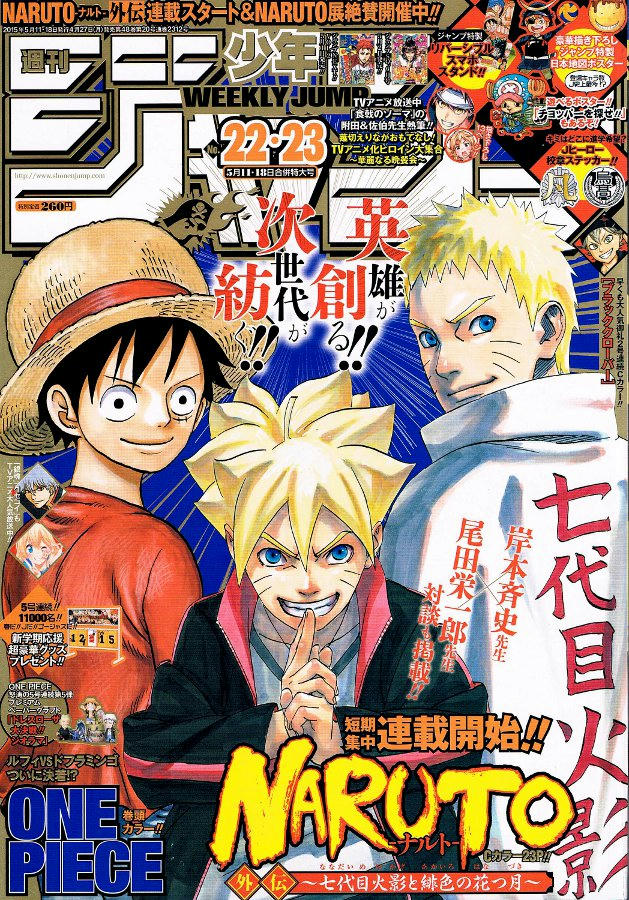 (All rights belong to their owners. Images used here for review purposes only.)
A few days ago, I had some time to kill between lessons at the conversation school, so I swung by a konbini to get some can coffee for a snack. I glanced over the latest issue of
Weekly Shonen Jump
magazine, and discovered that there was a paper craft project this time. (Note that this was issue 22-23. Next week is the Golden Week holiday, so there's no issue then.) Normally, the manga magazines are sealed to prevent people from standing around and reading them for free, which is why I missed the last two paper crafts. This issue was 260 yen ($2.40 USD)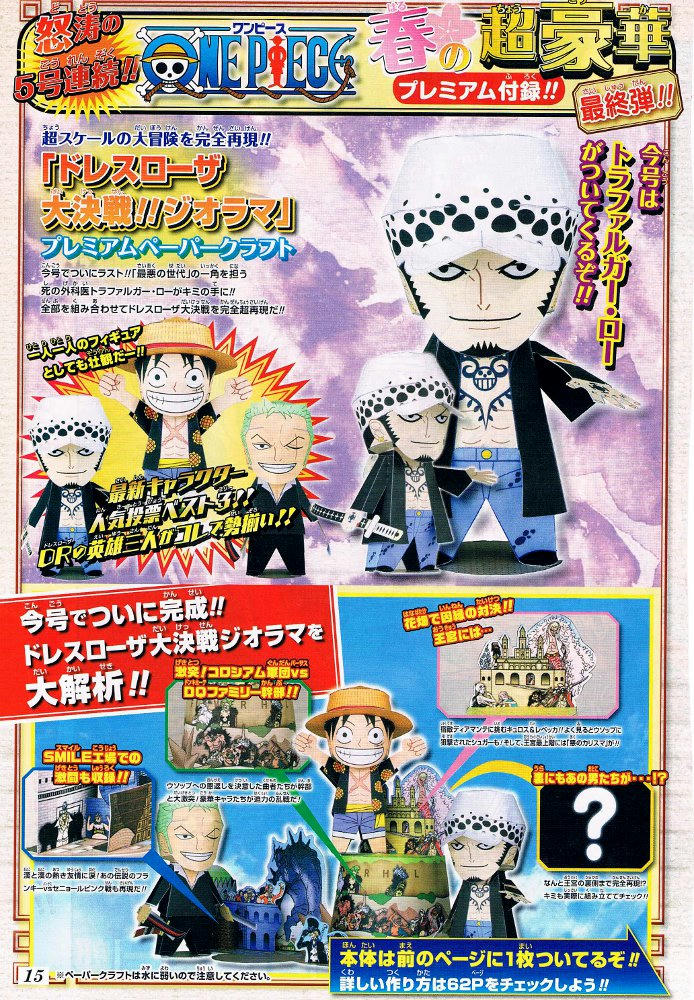 The project is Trafalgar Law, which is part of the "Dessaroza georama". Since back issues of weekly magazines are hard to come by, I doubt I'm going to be able to make the earlier figures or building-scapes.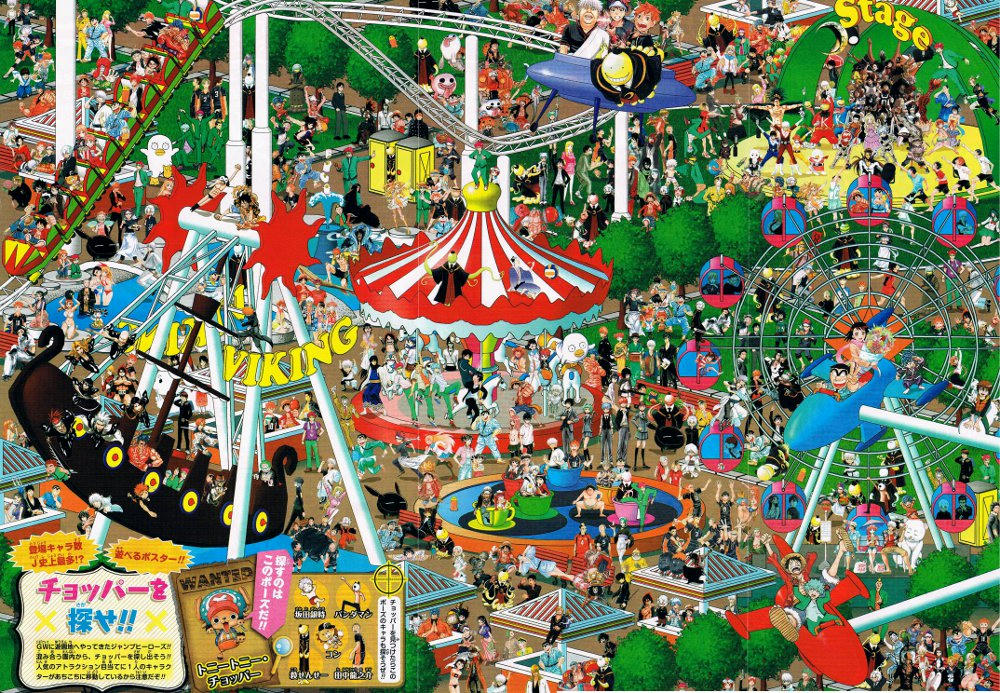 This magazine also has a "where's Waldo"-style fold-out poster featuring just about every character there's ever been.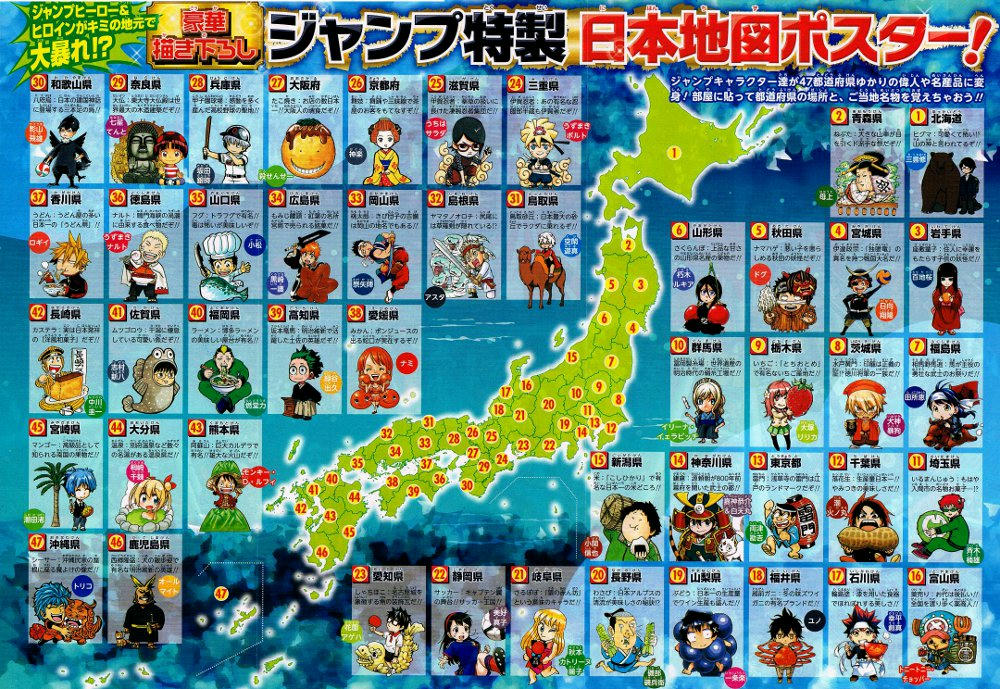 On the reverse side, the editors mapped the major characters to each of the prefectures. Kagoshima got a reworking of local legend Takamori Saigo.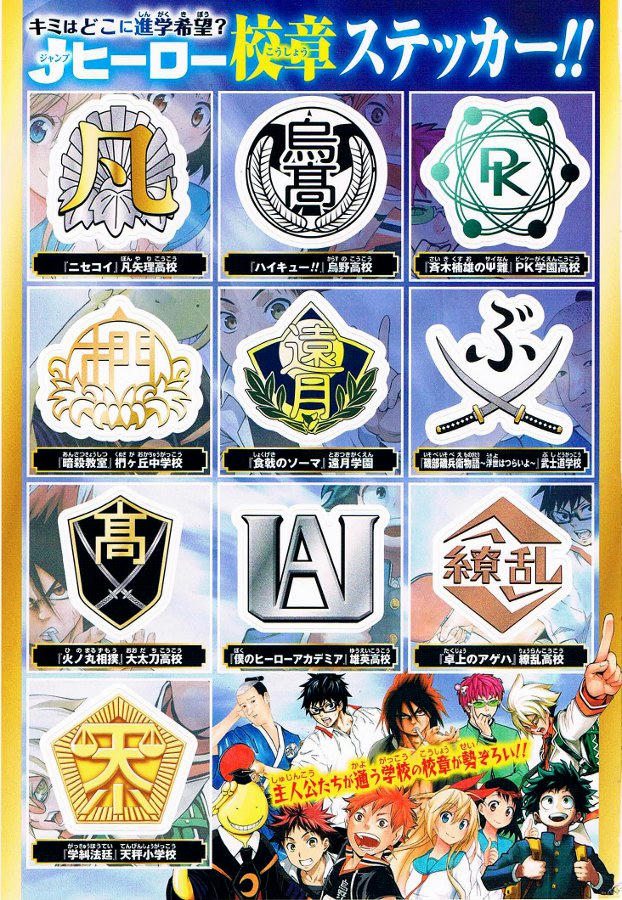 There's also a sheet of "Jump hero" stickers.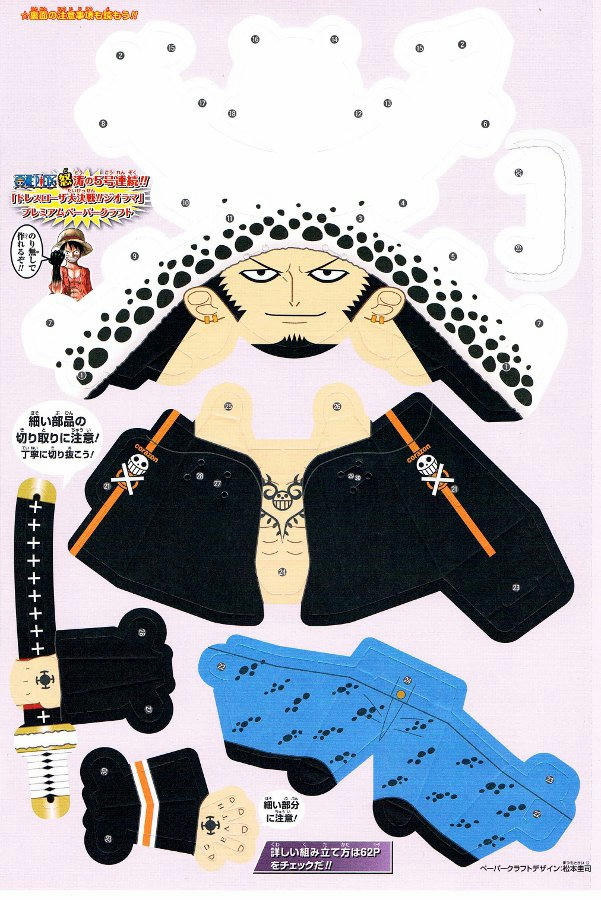 (The papercraft page.)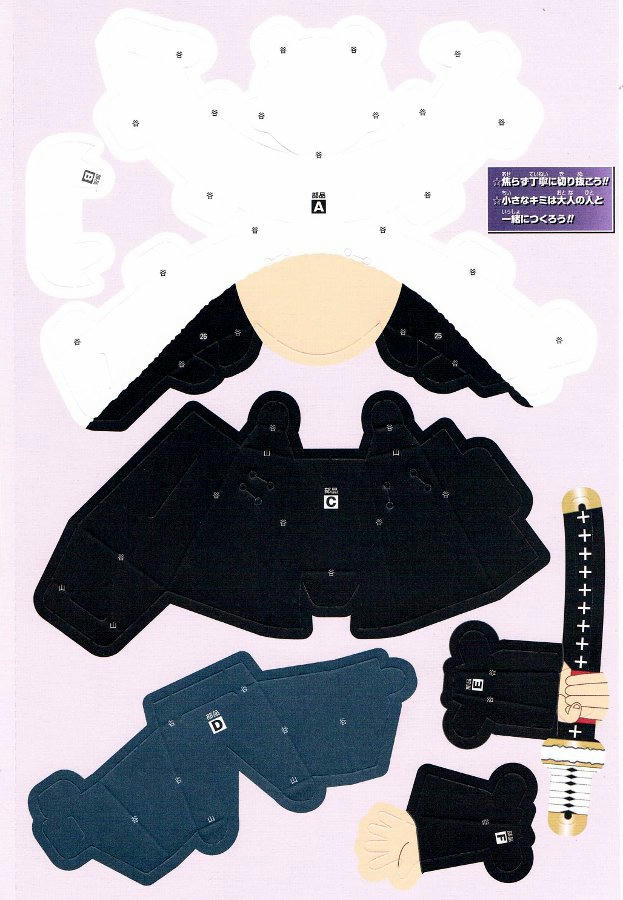 (And reverse side.)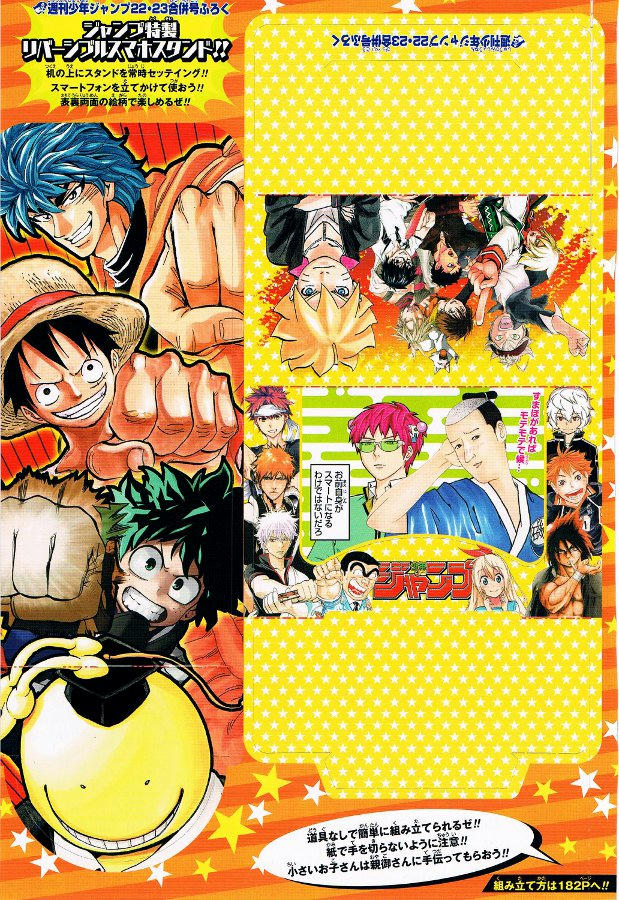 Actually, there's one more project - a fold-up stand for holding your smartphone when you're not carrying it.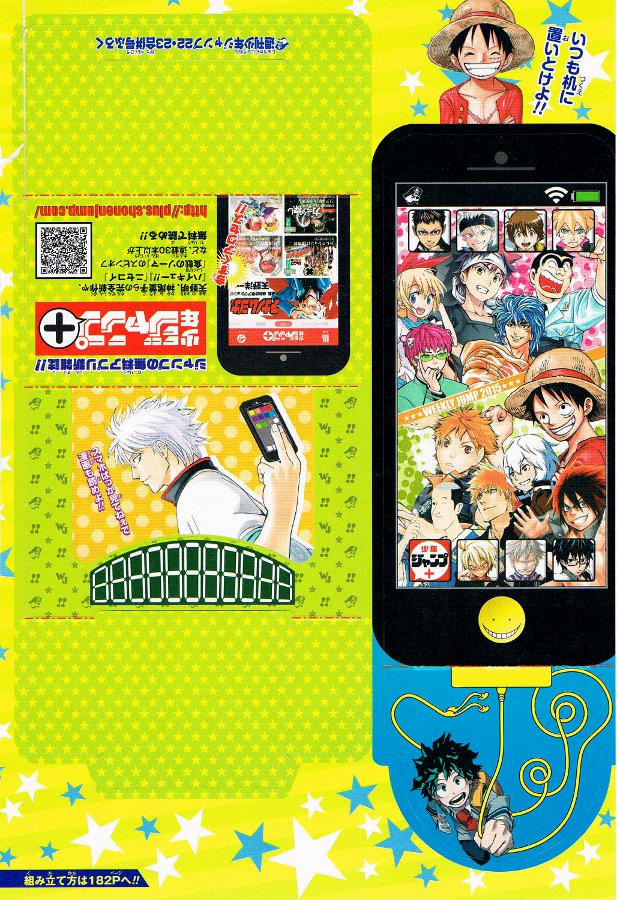 You can pick which of the two designs you want to look at.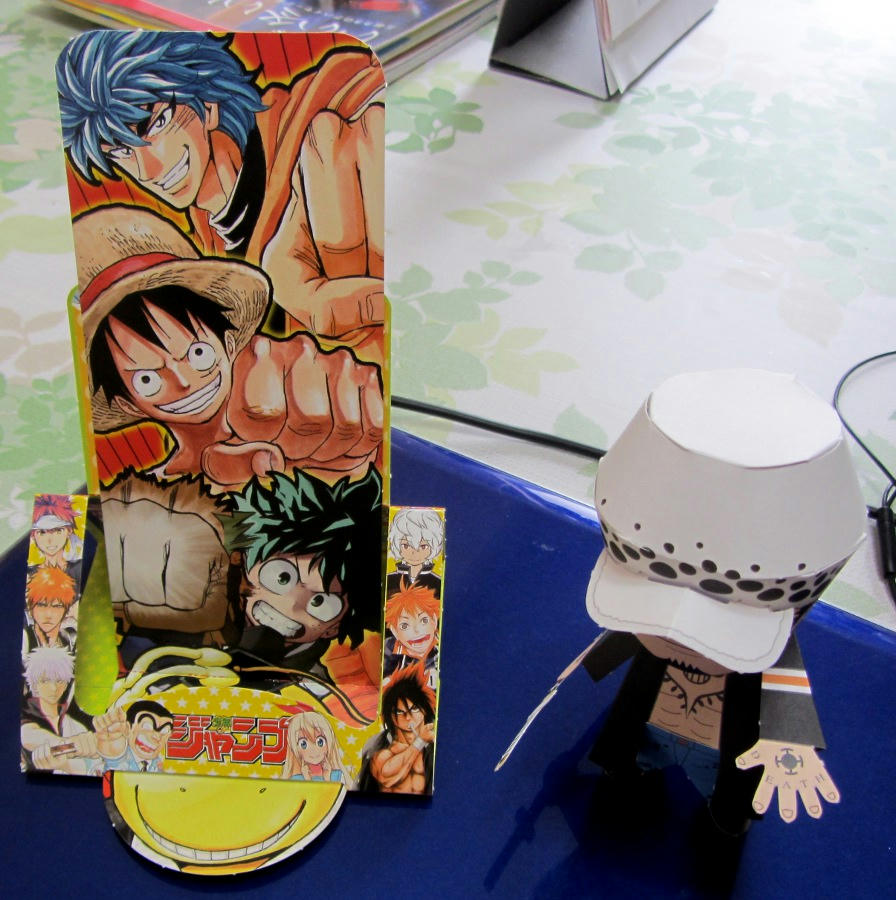 Finished projects. The holder took all of 5 minutes, including the time needed to punch it out of the page. Law required maybe 15, 20 minutes, mainly because of how the tabs in his hat interlace to be more or less circular. Those were a bit finicky.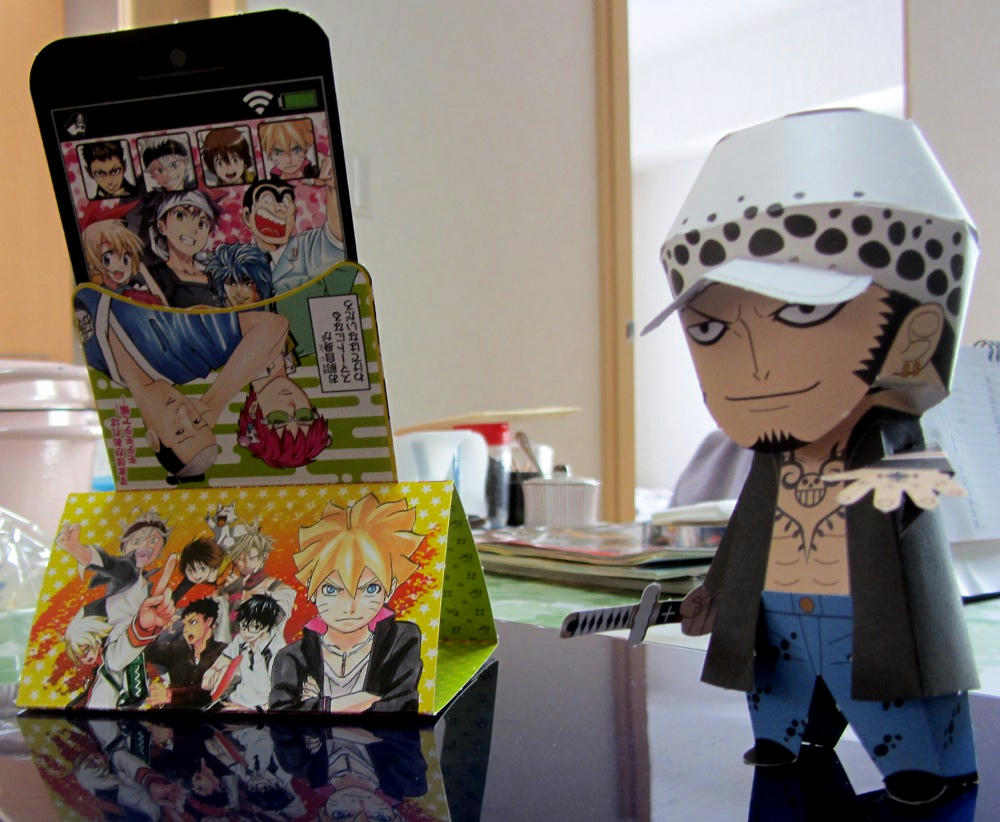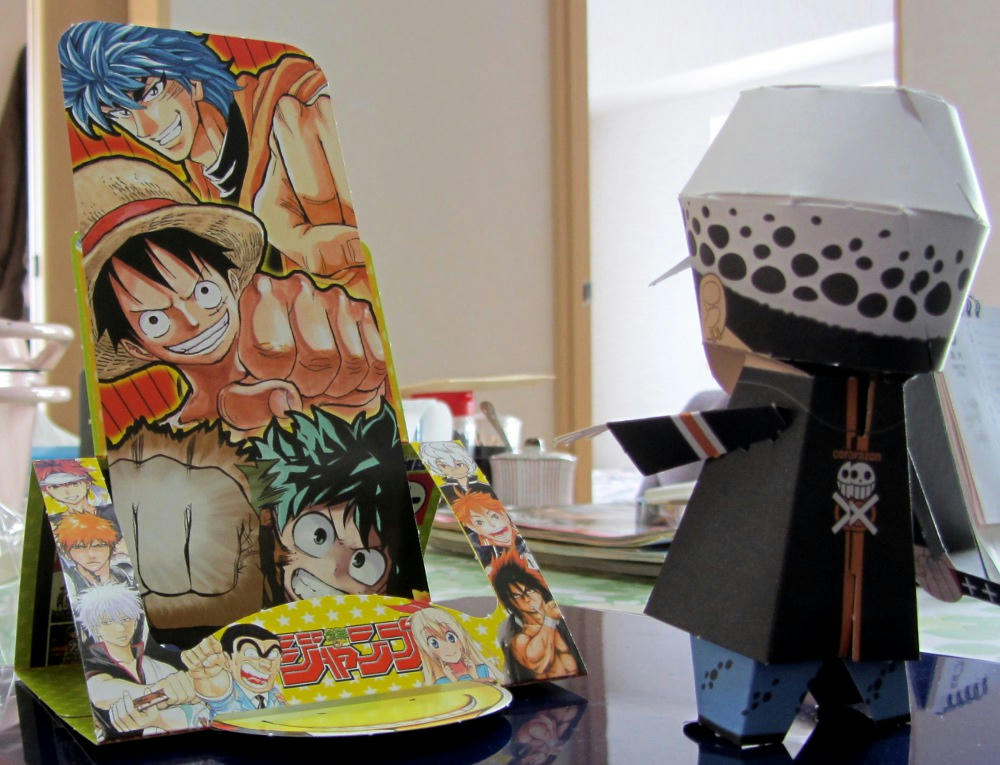 The edges of Law's back weren't completely lined up for the photo. That was a simple thing to fix.