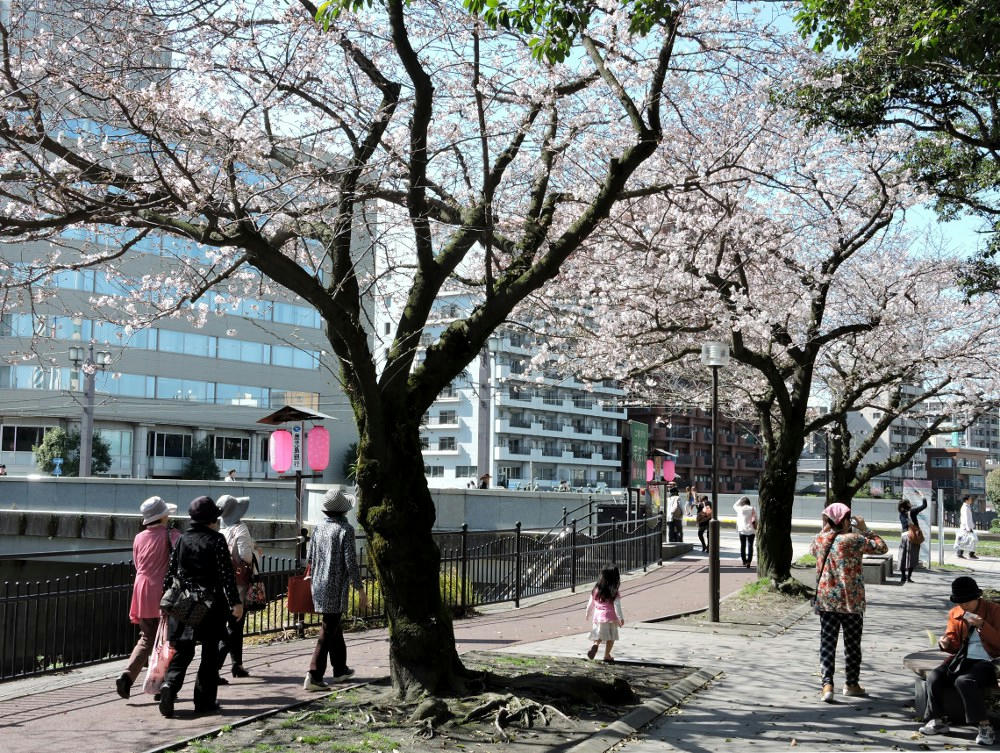 It's Hanami (cherry blossom viewing) again. Sunday, a few people gathered in the park along the Kotsuki river near the main train station to play music, talk and have lunch.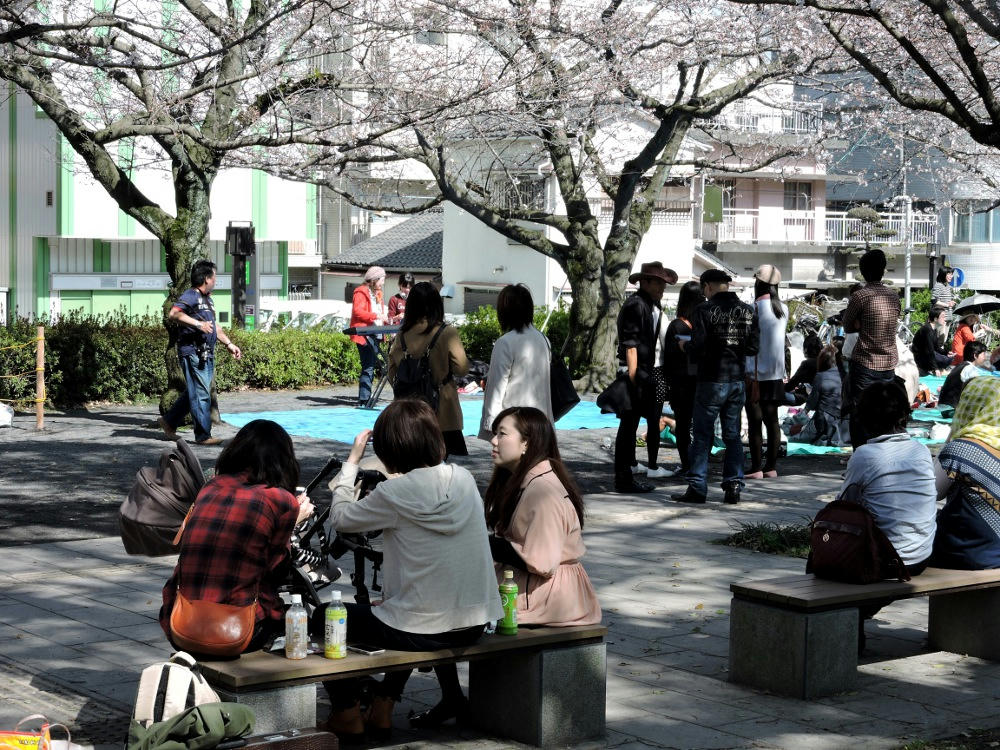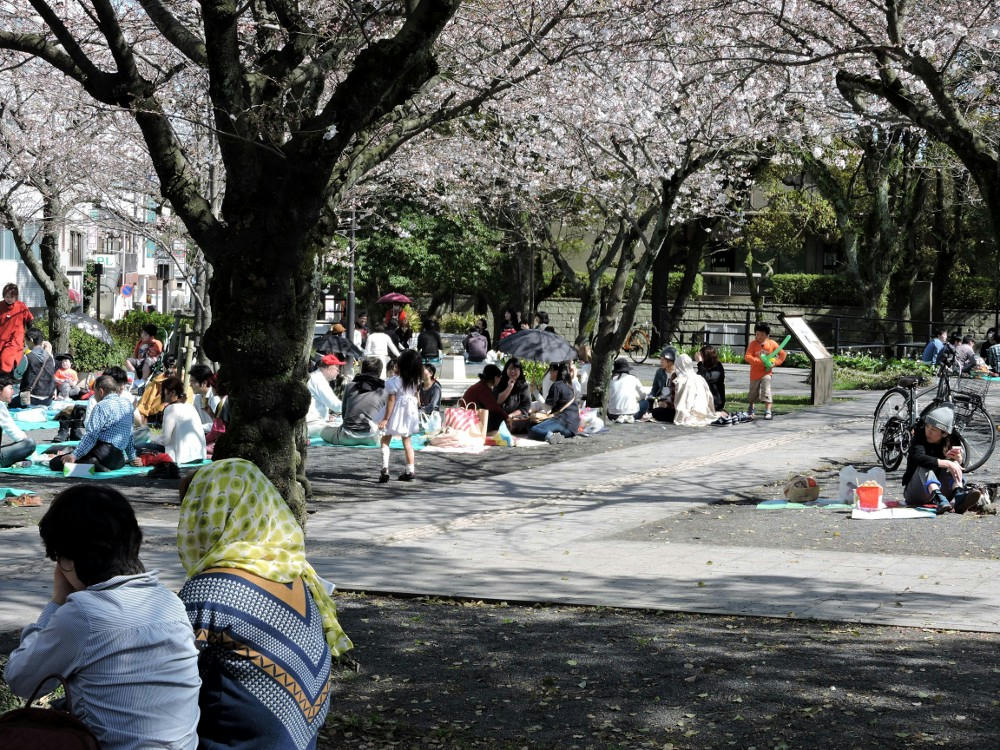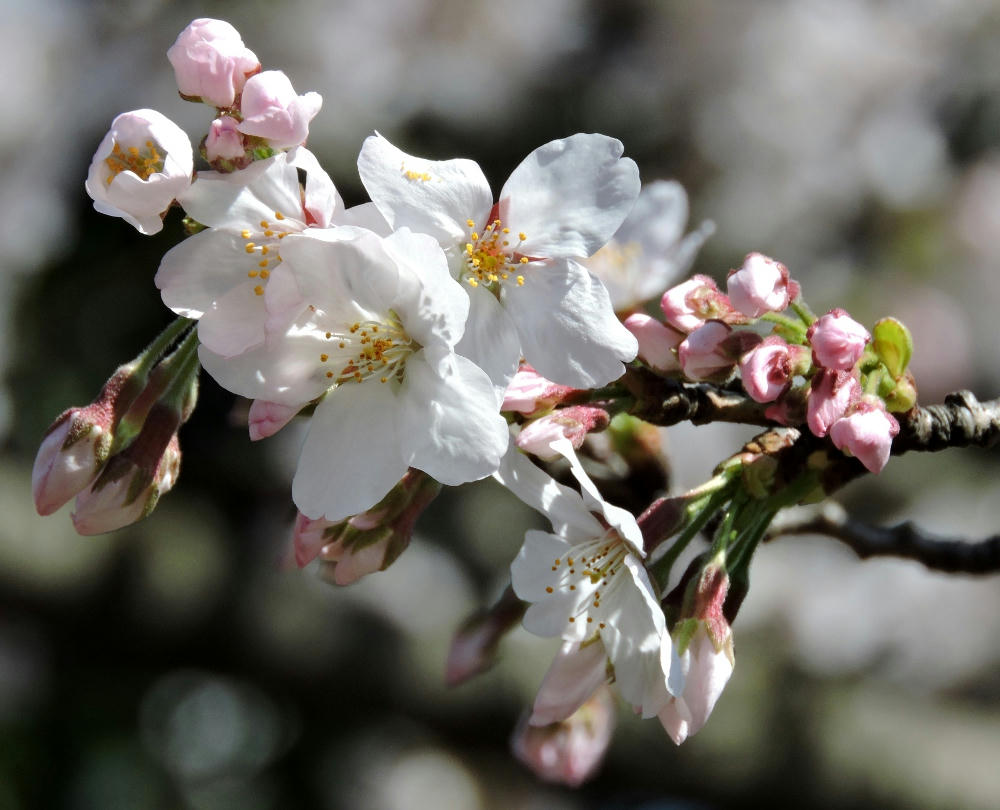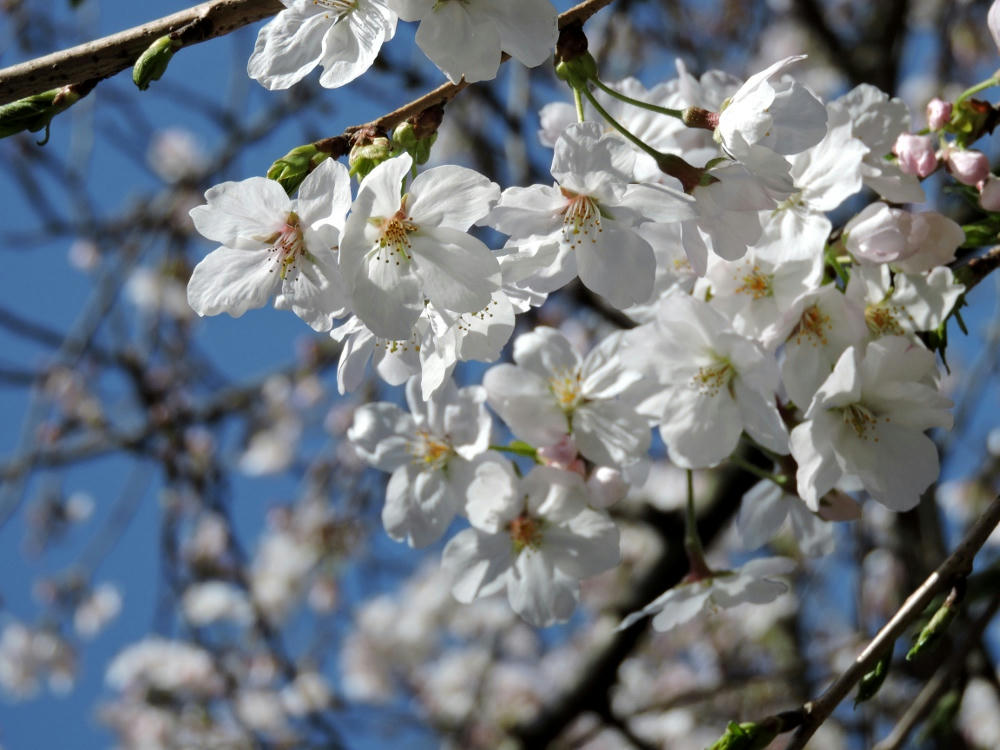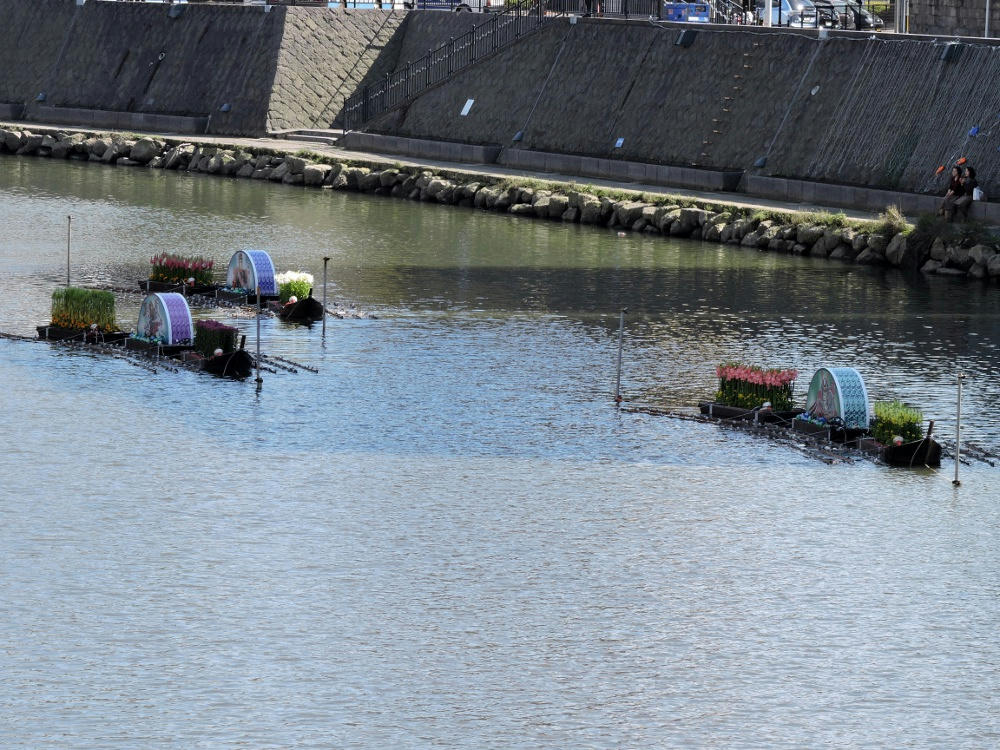 Turns out that the city also had a small flower-viewing event running over the same weekend. Part of it included the "flower boats" staked out in the middle of the river.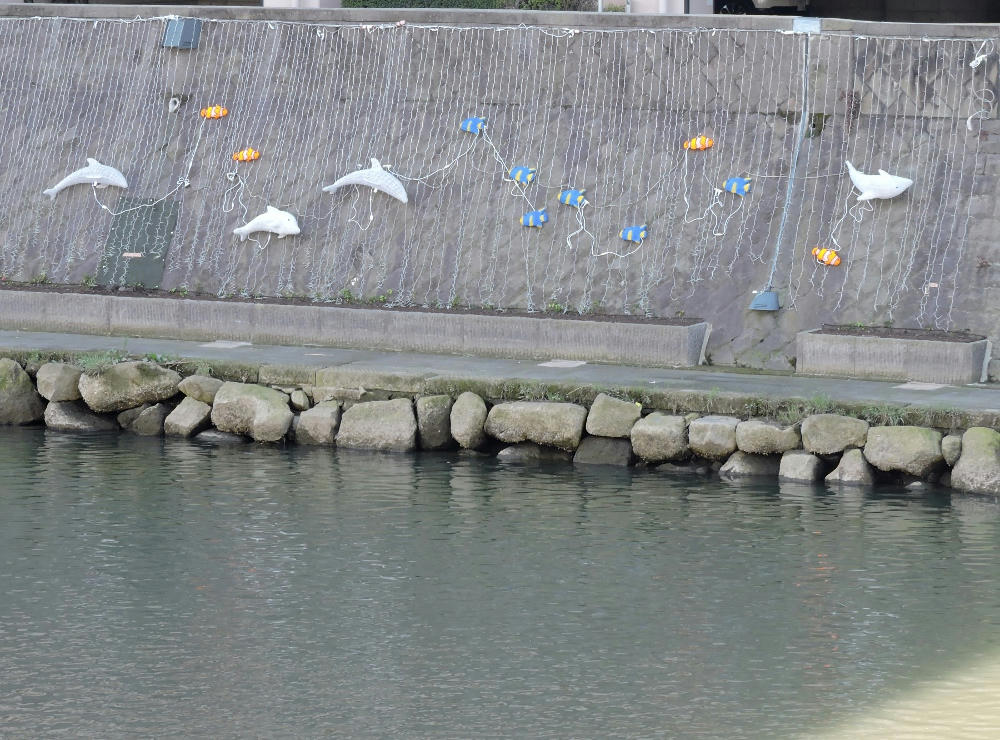 And lights along the walls.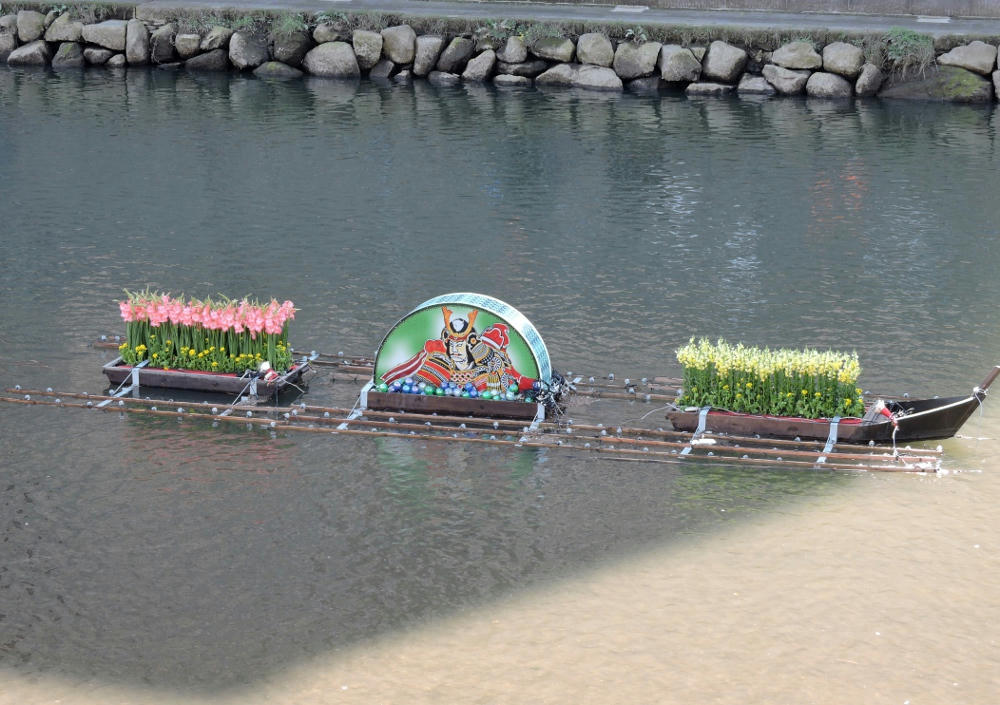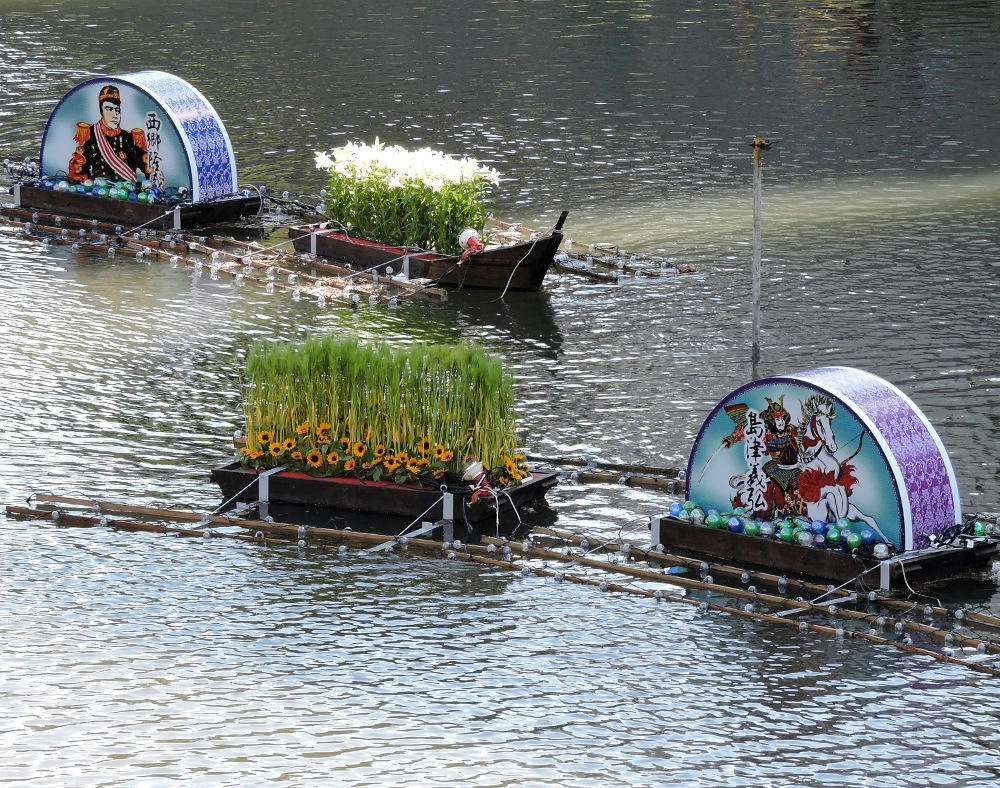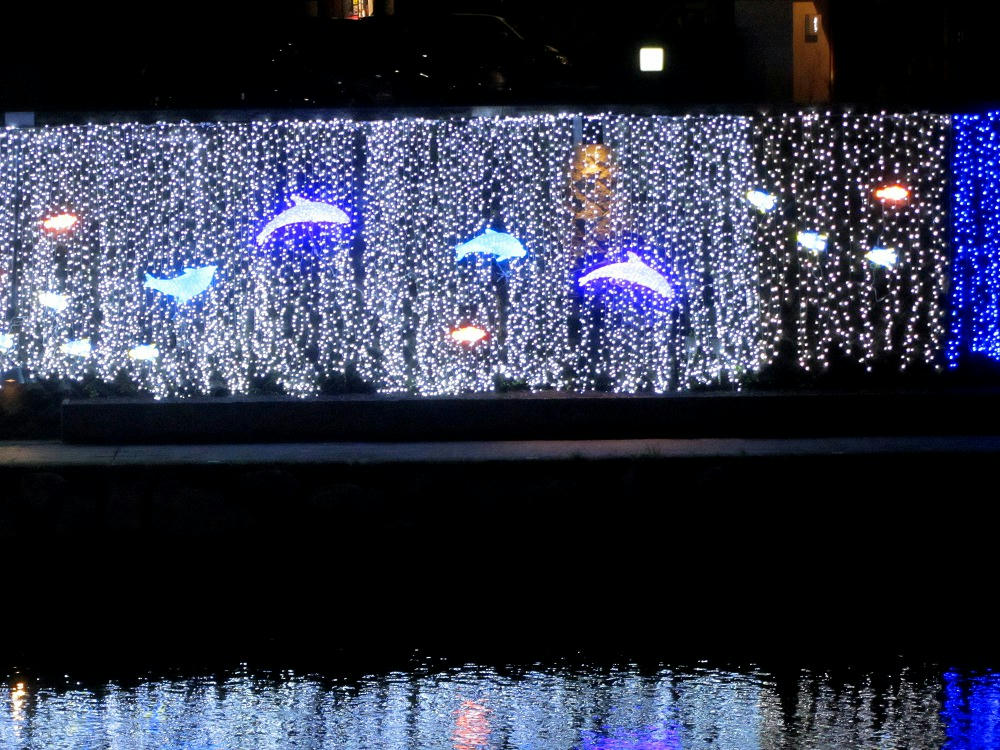 It was an evening event, from 6 to 10 PM. Along with the flower boats and lights on the embankment, there was a small tent in the park with a screen and slide projector for showing a pictorial history of the city.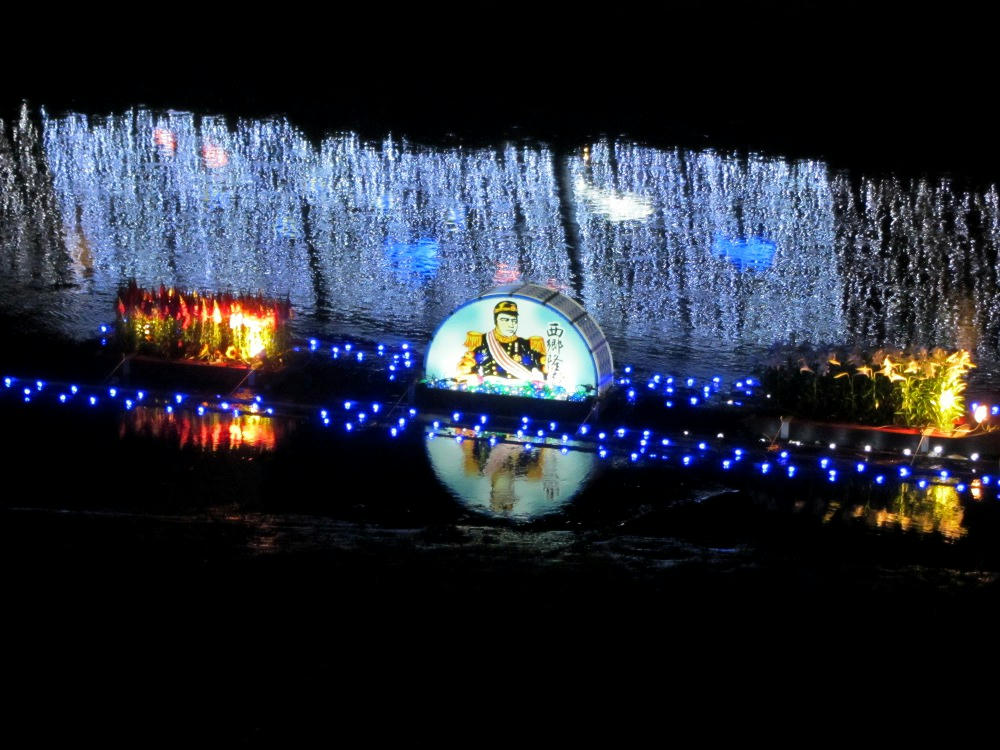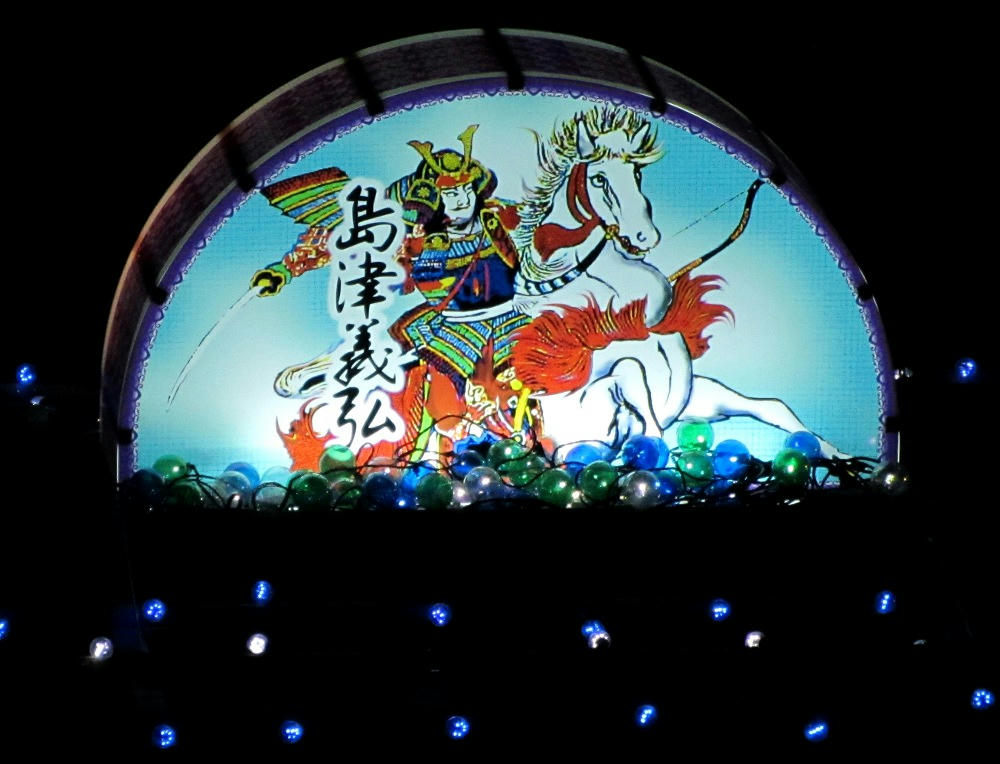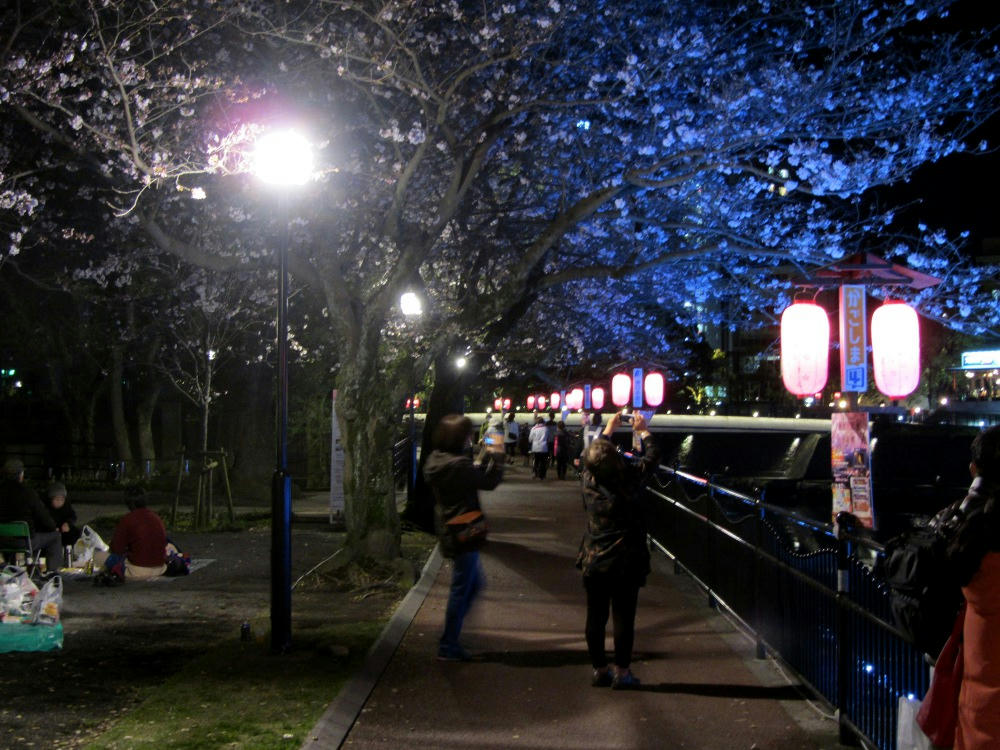 Night flower viewing isn't a really popular activity, but there were a few people out on the walking paths for it. A few others had dinner under the trees.
The weather turned nice for the weekend, and we had a half moon at 8 PM. I tried getting artsy, with a shot through the branches of one of the cherry trees. I really need to get a camera with a threaded housing for accepting moon filters.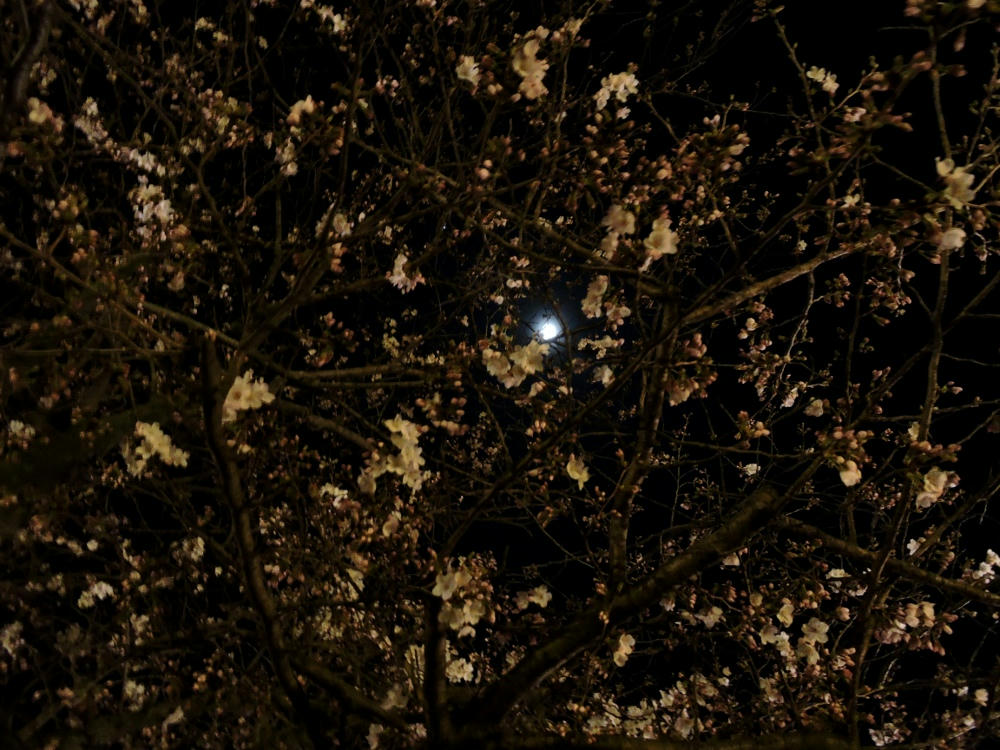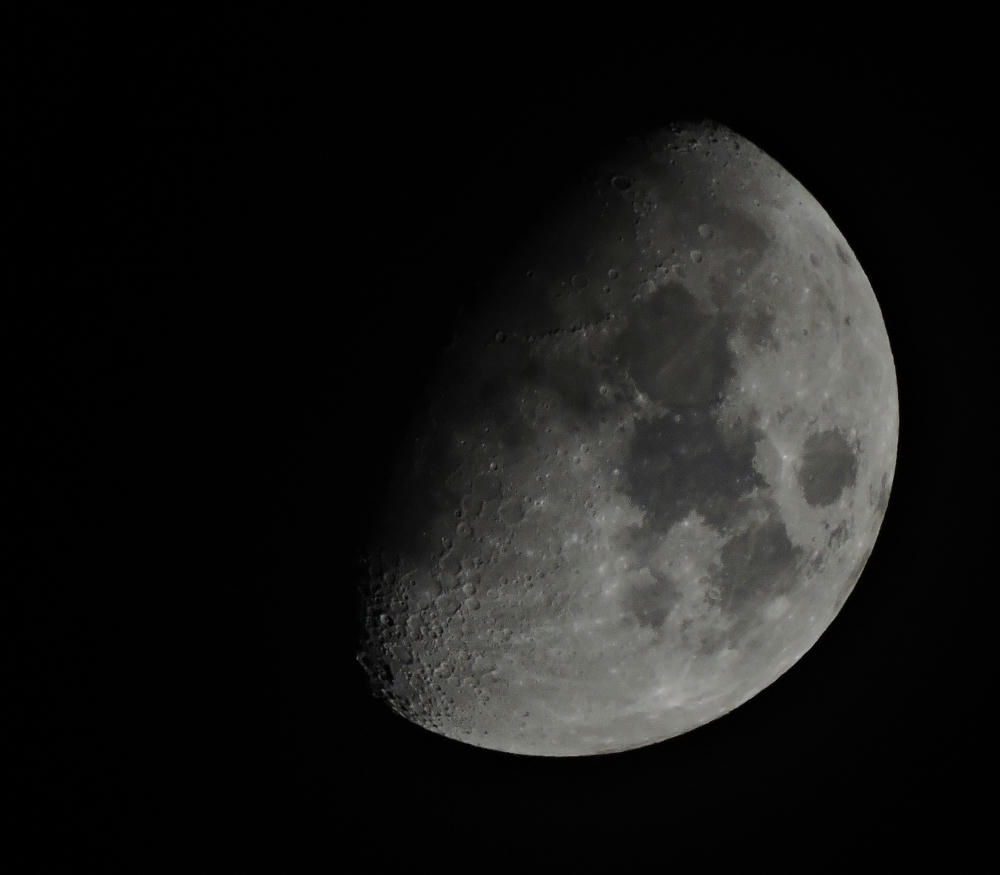 I didn't have the tripod with me, so this was a hand-held shot. Turned out pretty good.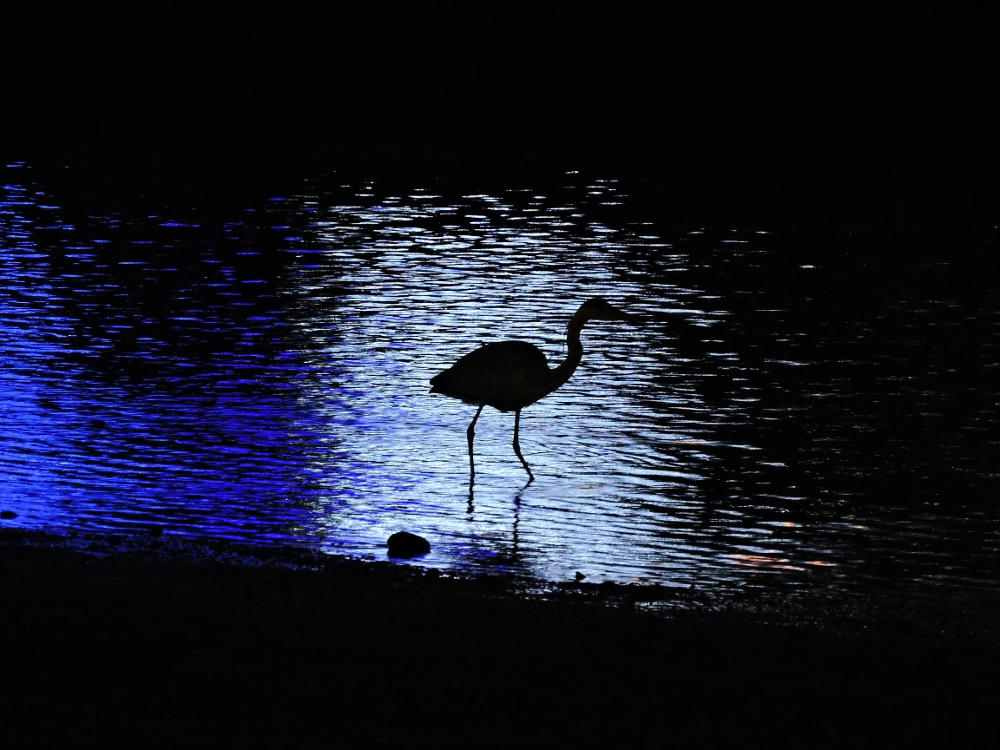 Humans weren't the only ones out for a romantic dinner under the stars.