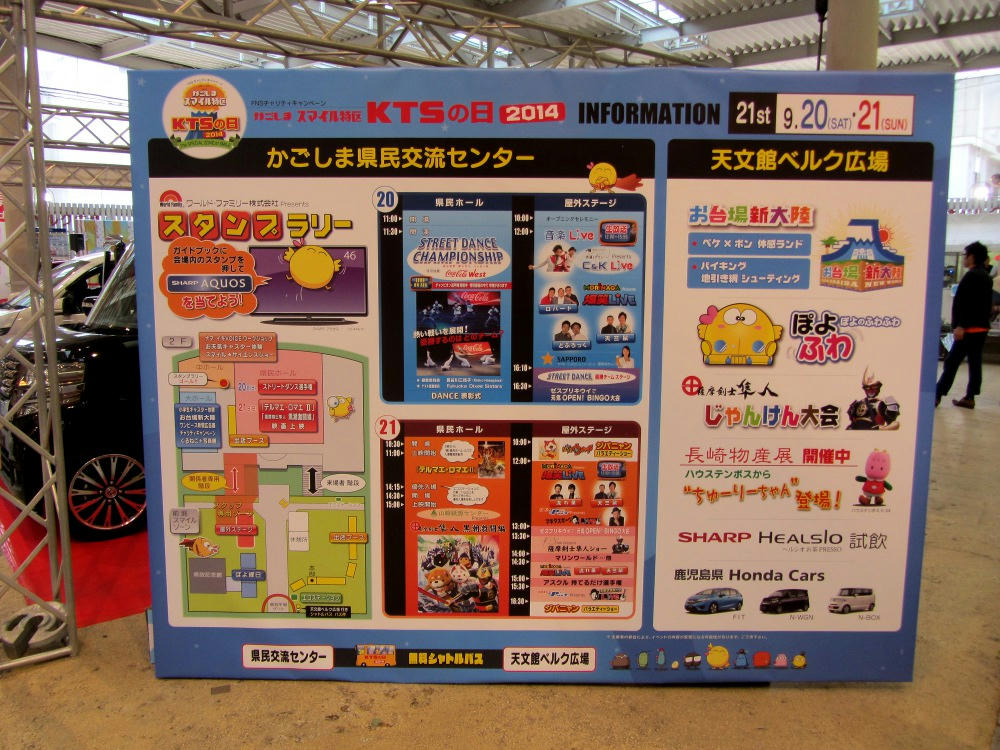 Two weeks ago, KTS, the local TV station, had their annual "KTS Days" event. This time, it was split between the open area in front of Lotteria in Tenmonkan, and the International Center. The Lotteria part was just an entertainment center for kids, with a jump room and a couple games. The International Center probably had food booths and a live stage outside on the grounds in front of the building, and activities inside for kids to learn what it's like to work in a TV station. I say "probably", because I had to work Saturday, and there was a major thunderstorm on Sunday. So, I only saw the Lotteria space on my way home from work. But, the event never seems to change from year to year.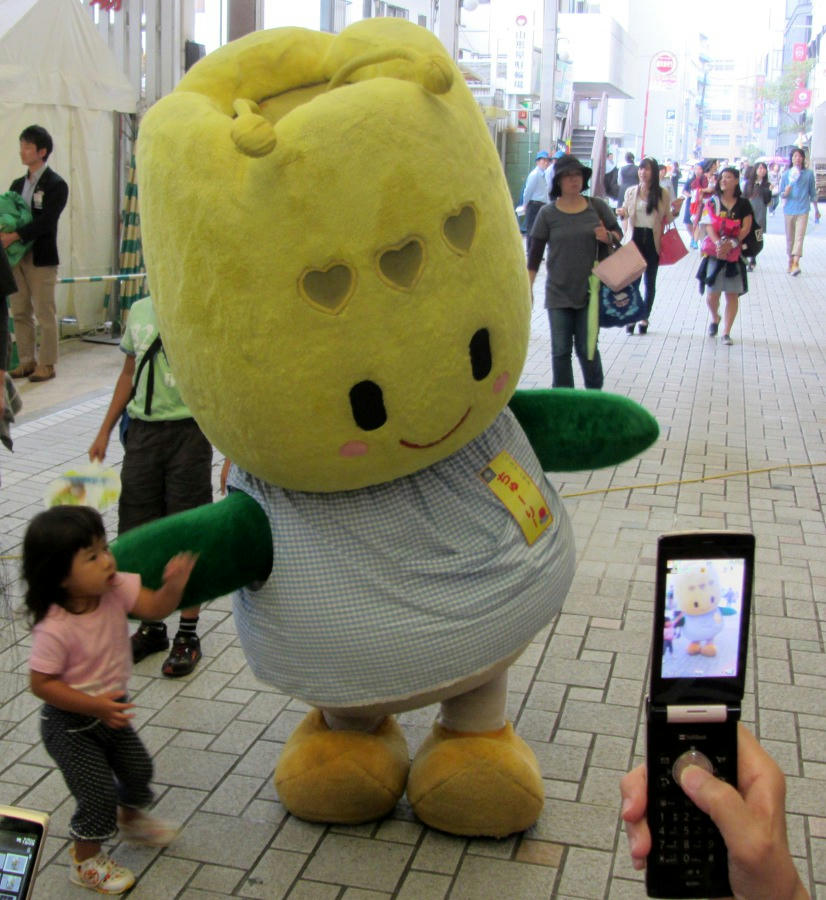 Chuuri (Tulip).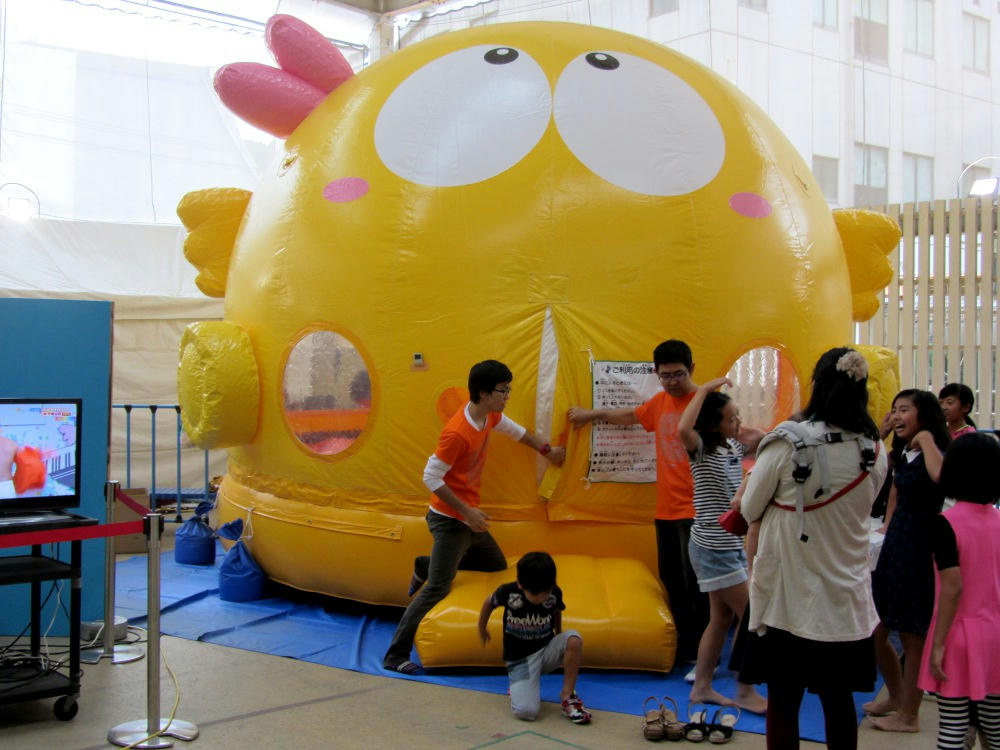 The KTS logo bird as a bounce room.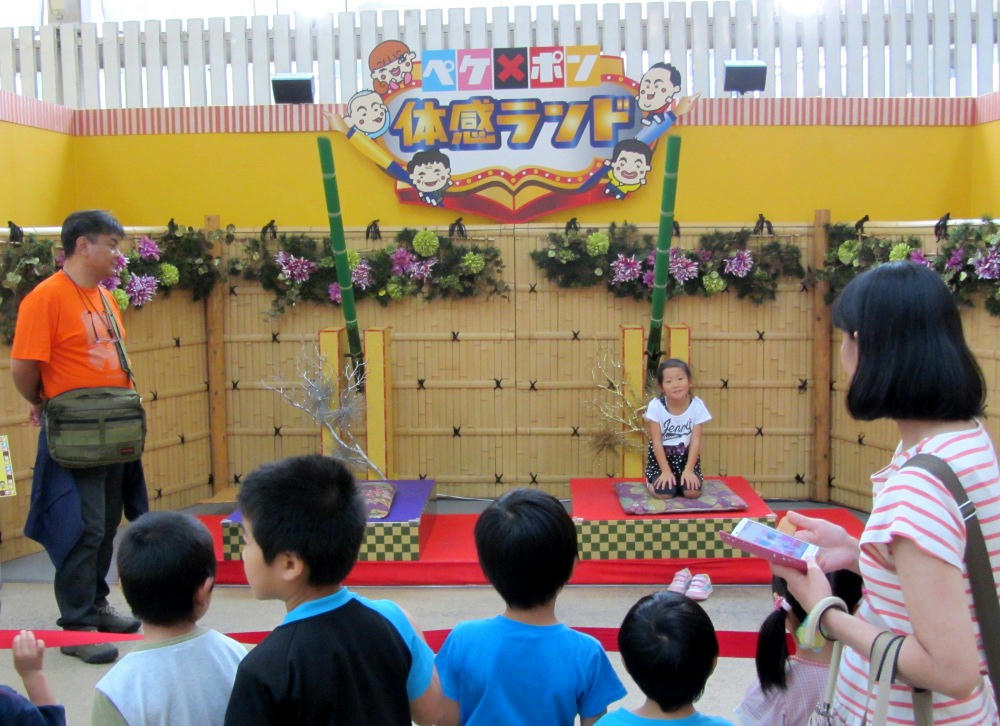 This activity lets kids emulate a rakugo experience. Rakugo consists of a comic sitting on a cushion in front of an audience, telling a story. Often, the comic hits himself on the head with a paper fan to show the end of the story. Here, the bamboo pole falls and whacks the kid on the head. It was a very popular activity.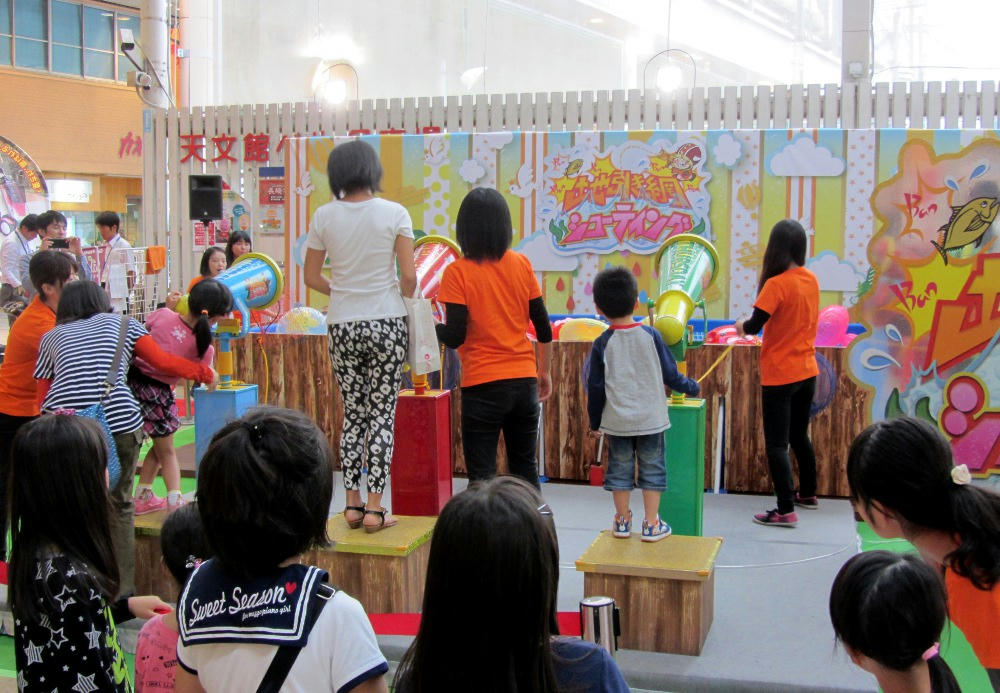 This was an interesting game. Kids, with their parents, man air cannons to shoot nets at creatures floating in a water tank. I assume that were were prizes based on the size of the creature captured, but no one caught anything while I was watching.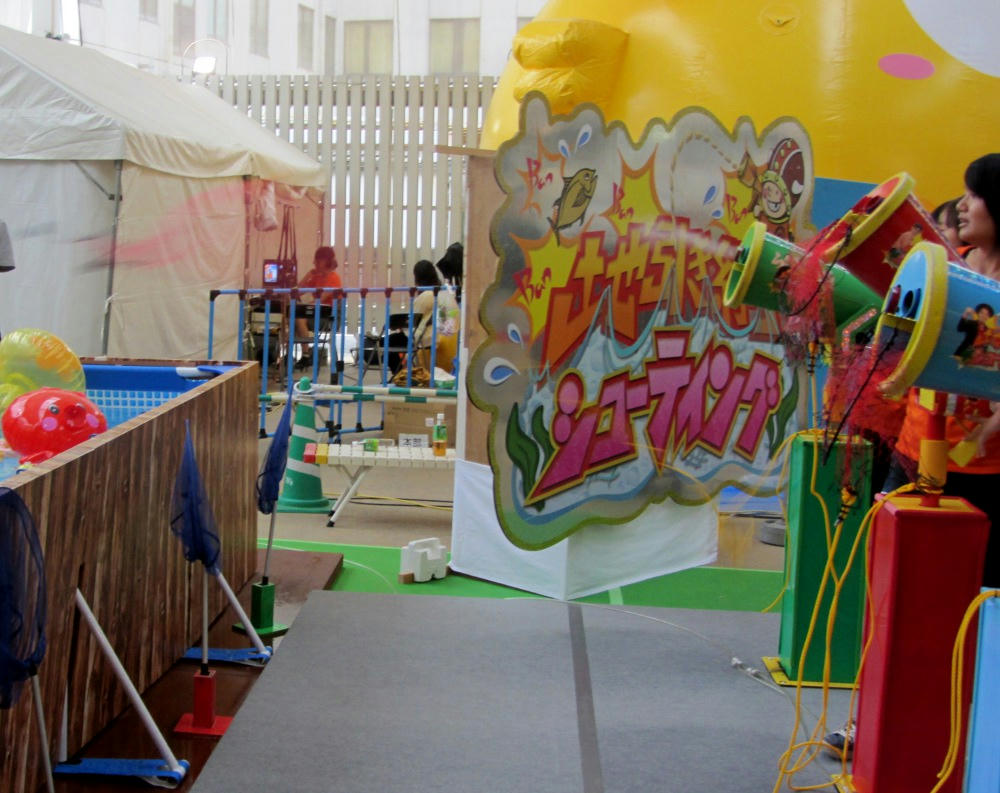 This was a lucky shot, but the camera had trouble getting it right. I hit the button just as the cannon went off, and you can see the air stream from the green one in the back. The faint red blur to the left, in front of the white tent wall, above the wall of the tank, is the net.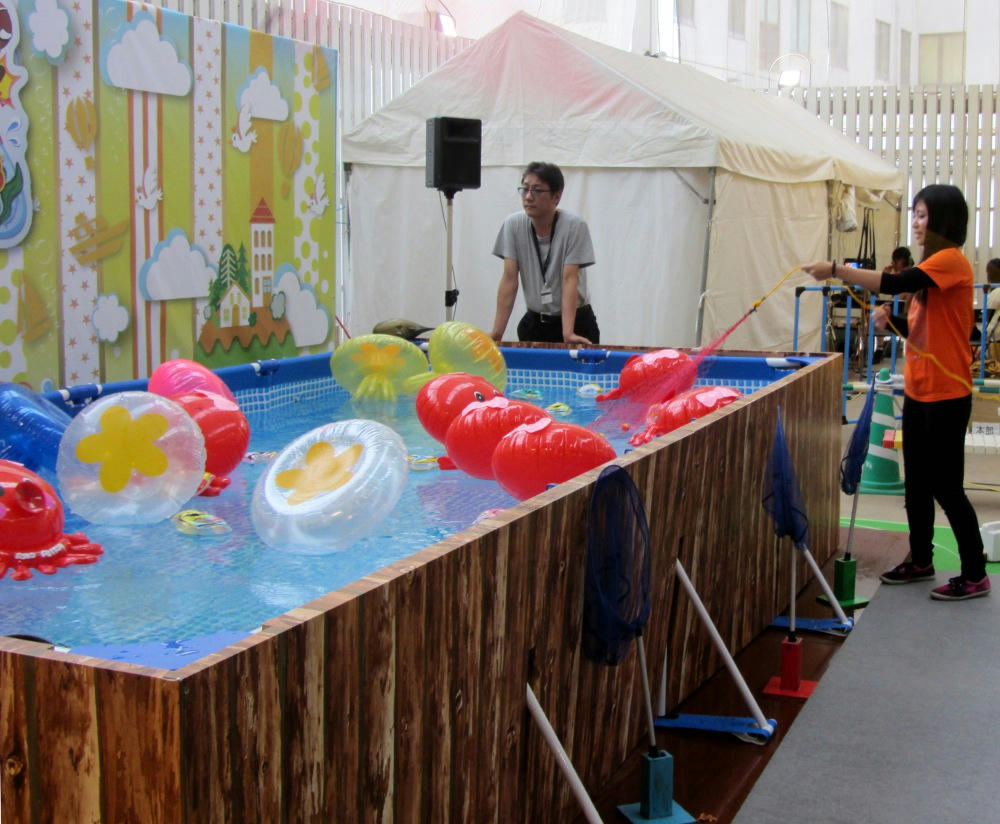 A failed attempt to catch a creature.