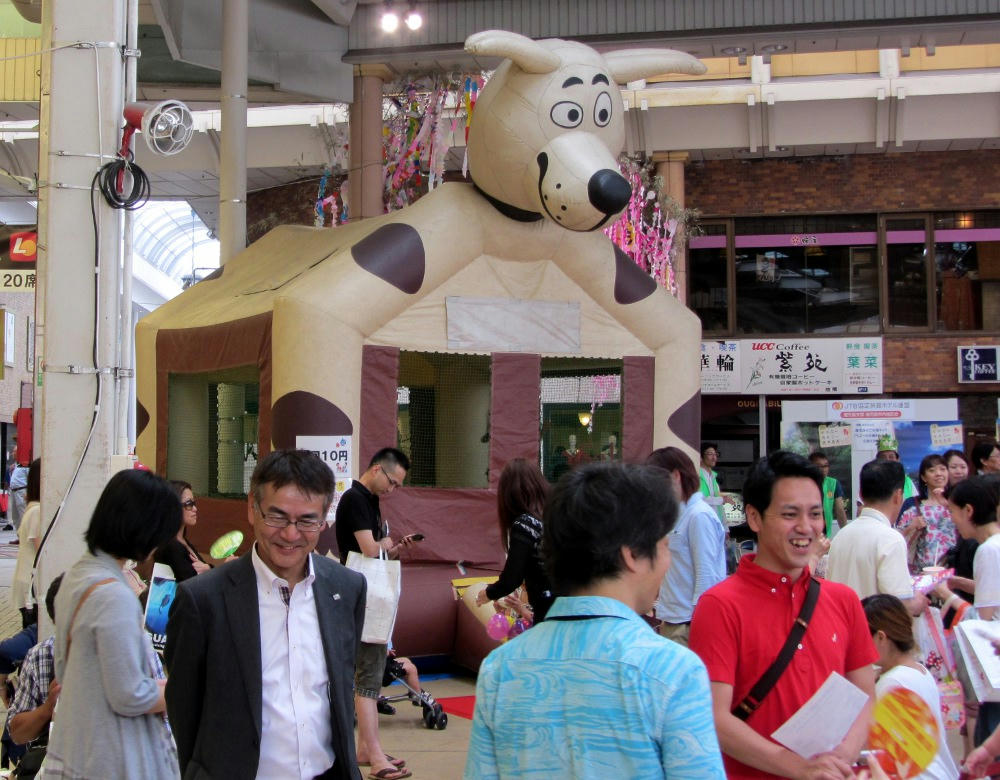 Towards the beginning of July, JTB (the Japan Travel Bureau) hosted a travel event aimed at families with children, promoting destinations like Guam. They had the prerequisite bouncing room, plus a stage and various advertising tables. No foamhead mascots that I saw, this time.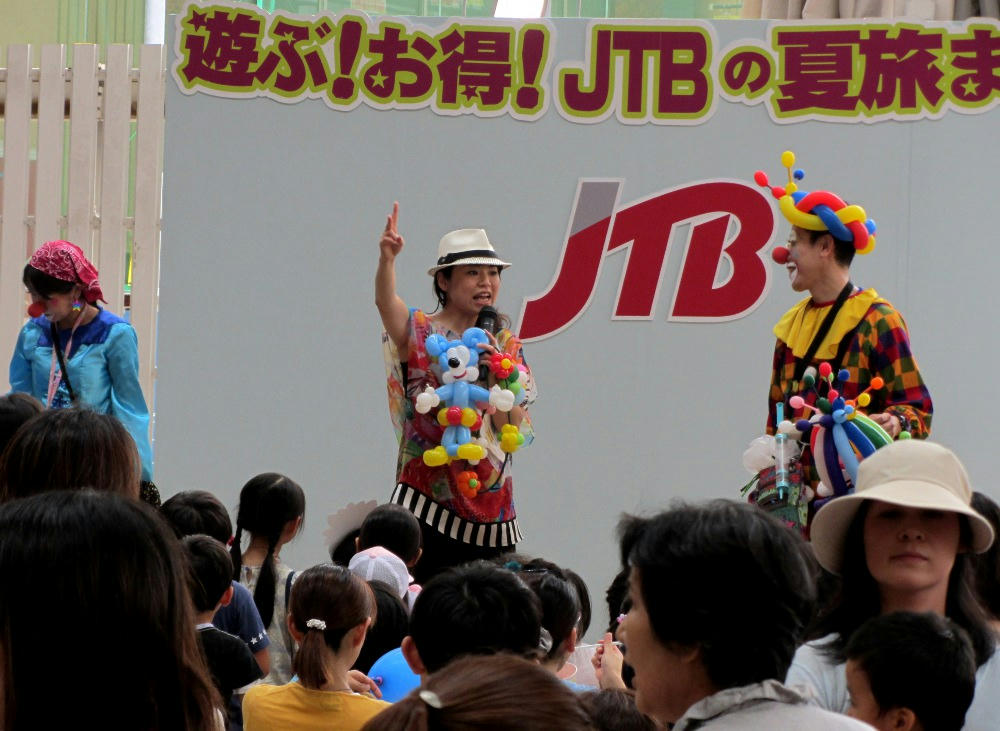 Clowns, though. They did have clowns making balloon animals and hats that were then given away as awards for various contests to the kids. The animals were very popular.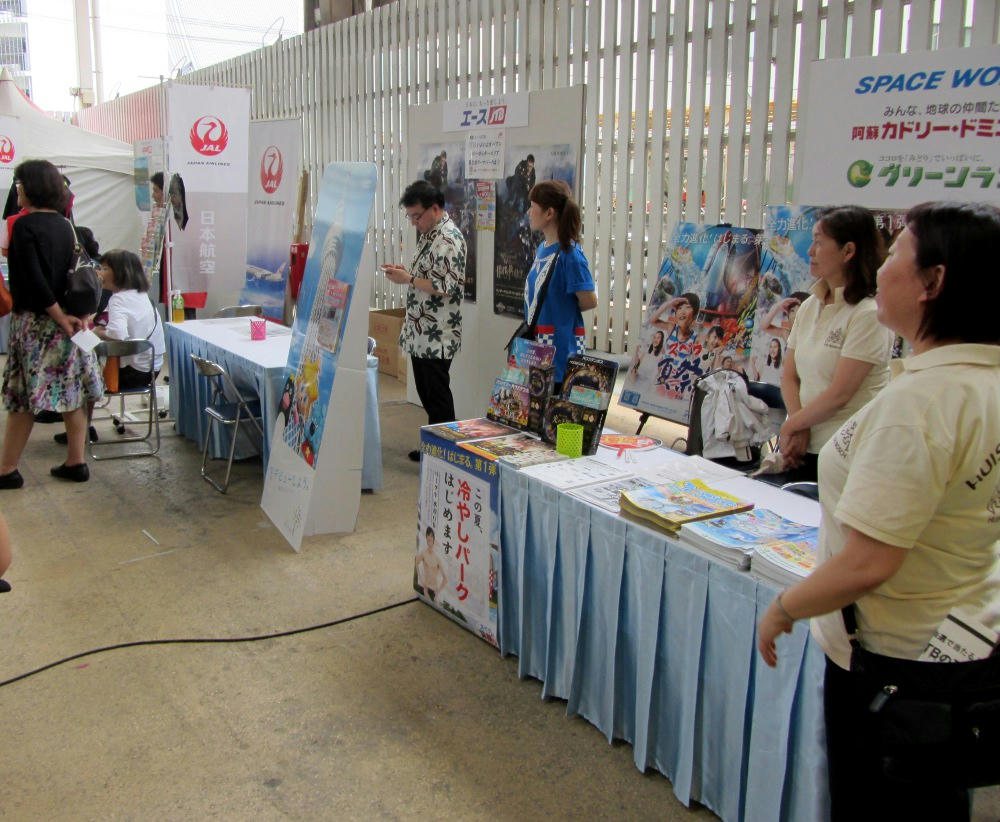 Maybe, too popular. The advertising tables kind of went ignored for a while...