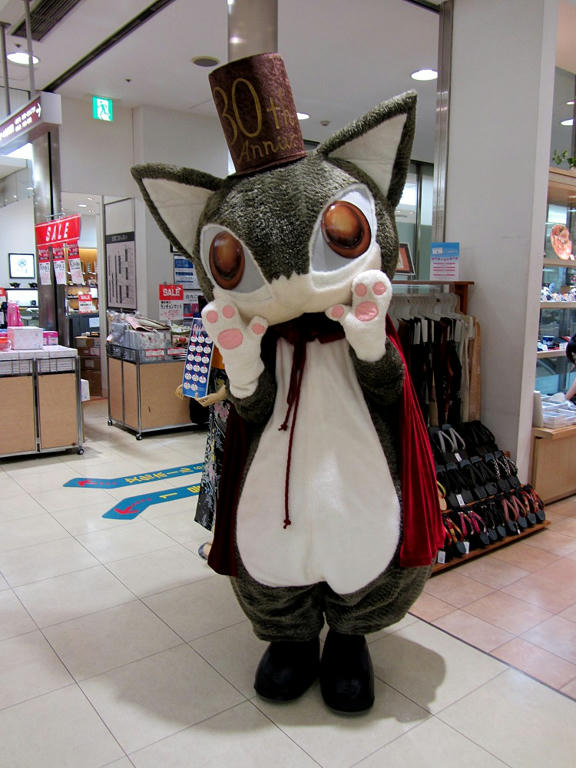 Dayan of Wachifield
is the main character in a line of children's books from Japanese artist Akiko Ikeda. To celebrate Dayan's 30th anniversary, the Yamakataya department store in the Tenmonkan shopping district in Kagoshima is holding an
art exhibit
, with 3 scheduled in-person signings during July (signings limited to 100 people; I'm not sure how the selection is made). The exhibit is 600 yen ($6 USD) for adults, 400 for young students, and is running from July 18th to the 28th. There's a medium-sized gift shop on the Building 2 5th floor next to the escalators running up to the gallery space on the 6th. Since there's no cameras allowed in the gallery, I didn't bother trying to take photos. But, there is a large Dayan in the gift shop, and he was happy to pose for anyone that walked by.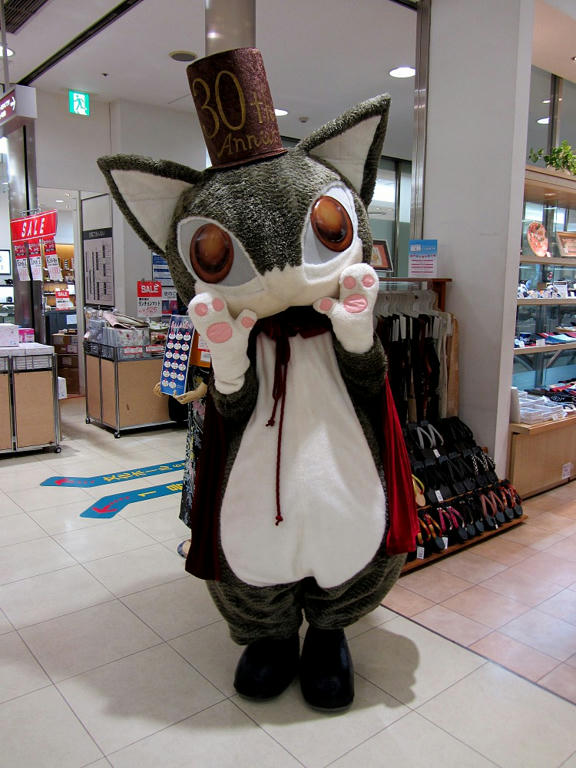 -------------
Next up, Yamakataya is hosting
Conan World in Yamakataya
, from Aug. 9th to the 21st. 500 yen for junior high students and above, 300 yen for anyone younger. The event will include a quiz, an in-store "mystery" stamp rally, a gift shop and some kind of a stage show. Presented by the Tenpara cineplex.