What amazes me about buildings in Japan is that even though you see these big pits being dug out at the beginning of the work, there always seems to be a shortage of parking. And that's because the pits aren't normally for basements or underground parking garages - they're for anti-earthquake measures. I've written about them before, but the difference this time is that this site is right along my route to the conversation school near City Hall, so I pass by it more regularly. That makes it easier to take photos to show the progress. The first two were taken on Jan. 15, and the second 2 on Jan. 19.
Feb. 6, 2013
When I was walking home one evening, I decided to see what a night shot of the construction work would look like. Because of all the scaffolding and metalwork, it's hard to see what's going on right now. But, the main focus of the work is on pouring the cement dividers.
Feb. 13, 2013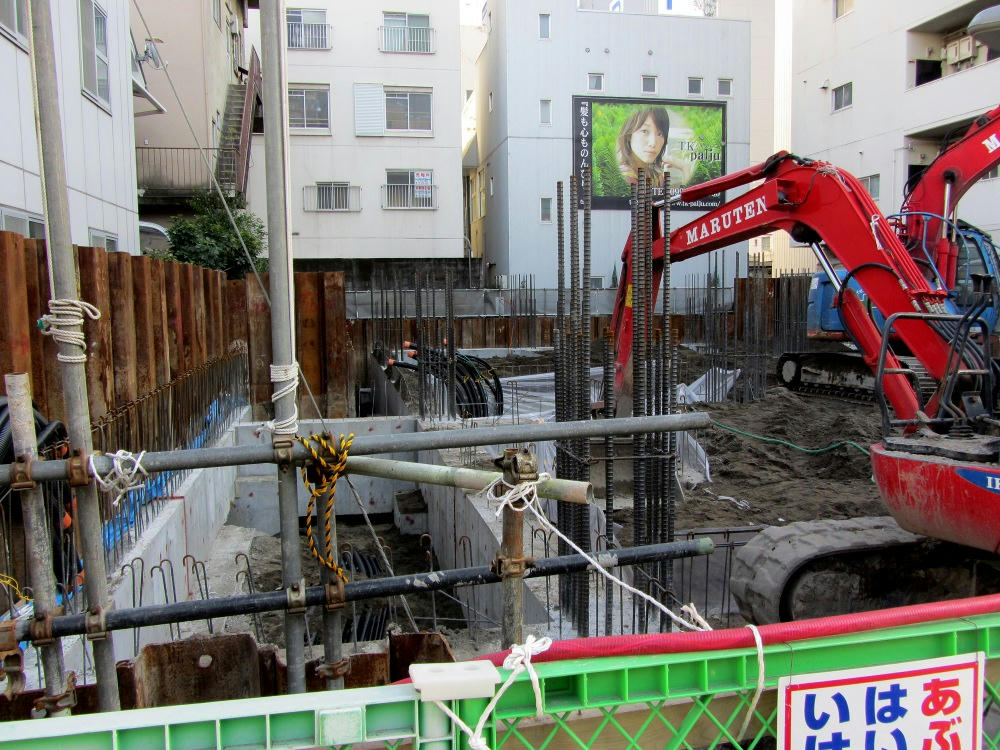 The scaffolding was removed and immediately they poured in the dirt.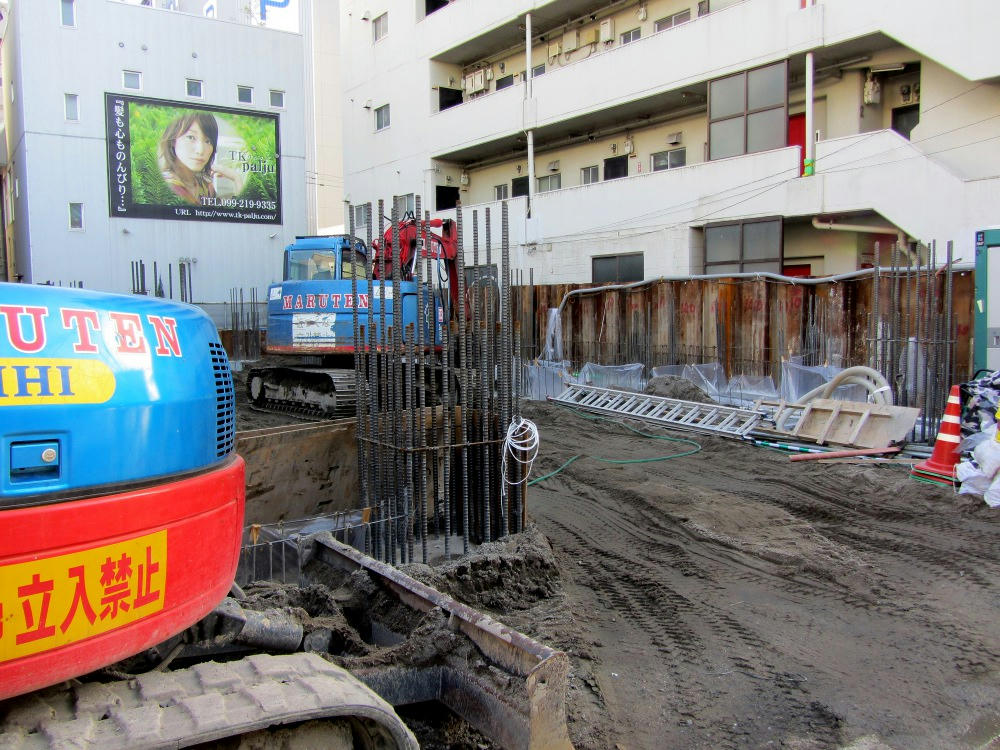 Feb. 17, 2013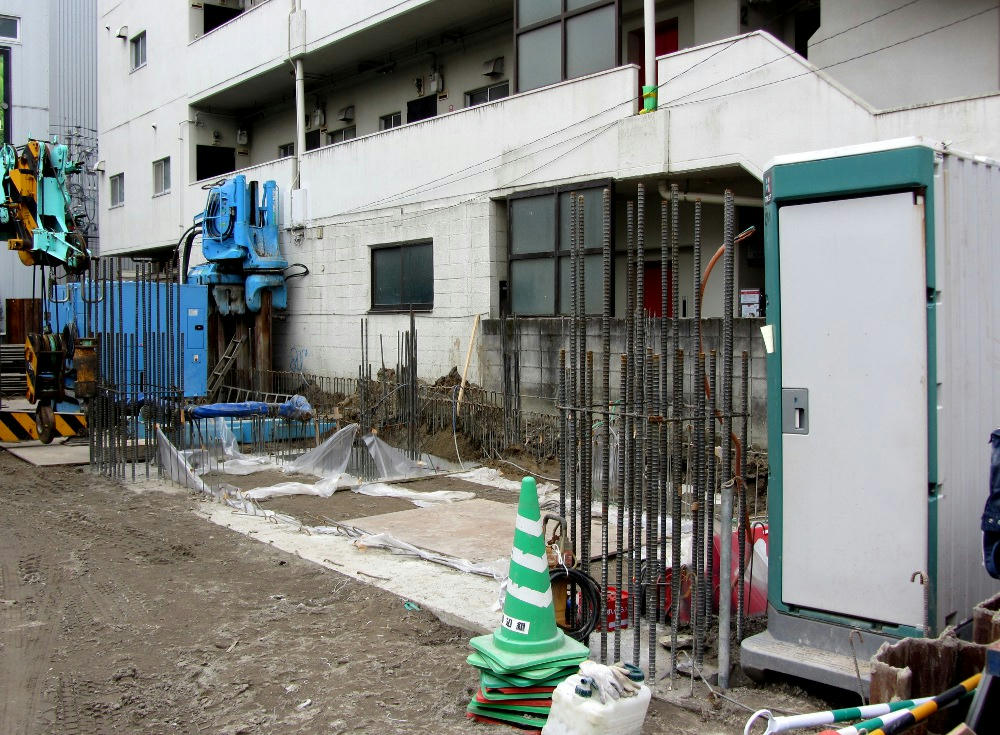 Now they're in the process of pulling out the metal sheets used to support the walls of the hole.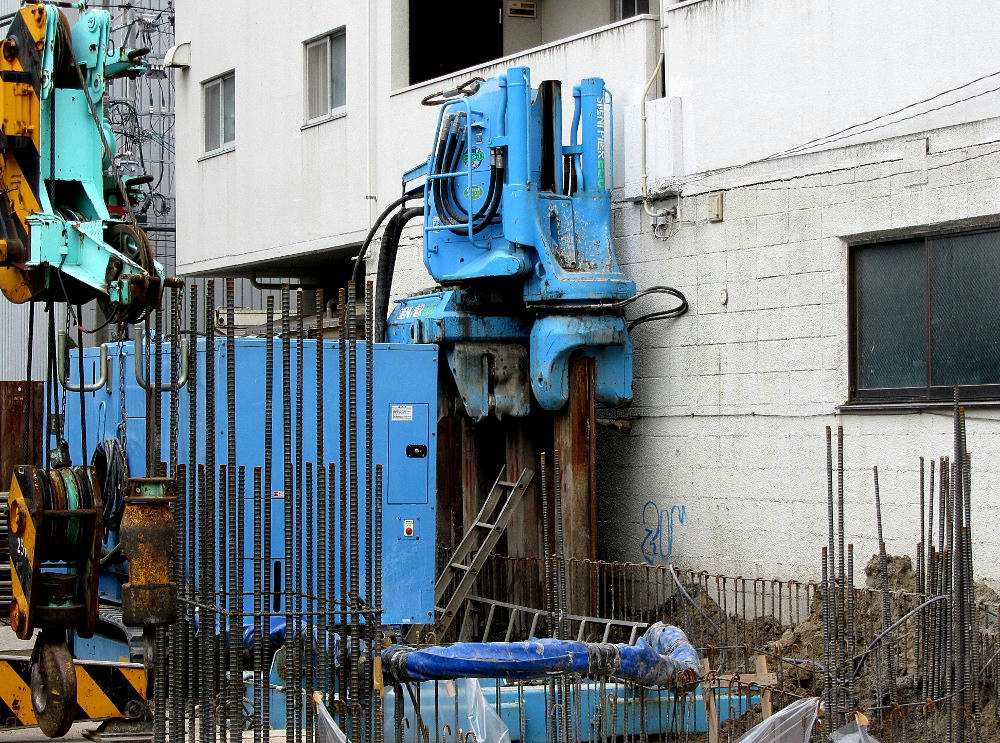 Feb. 27, 2013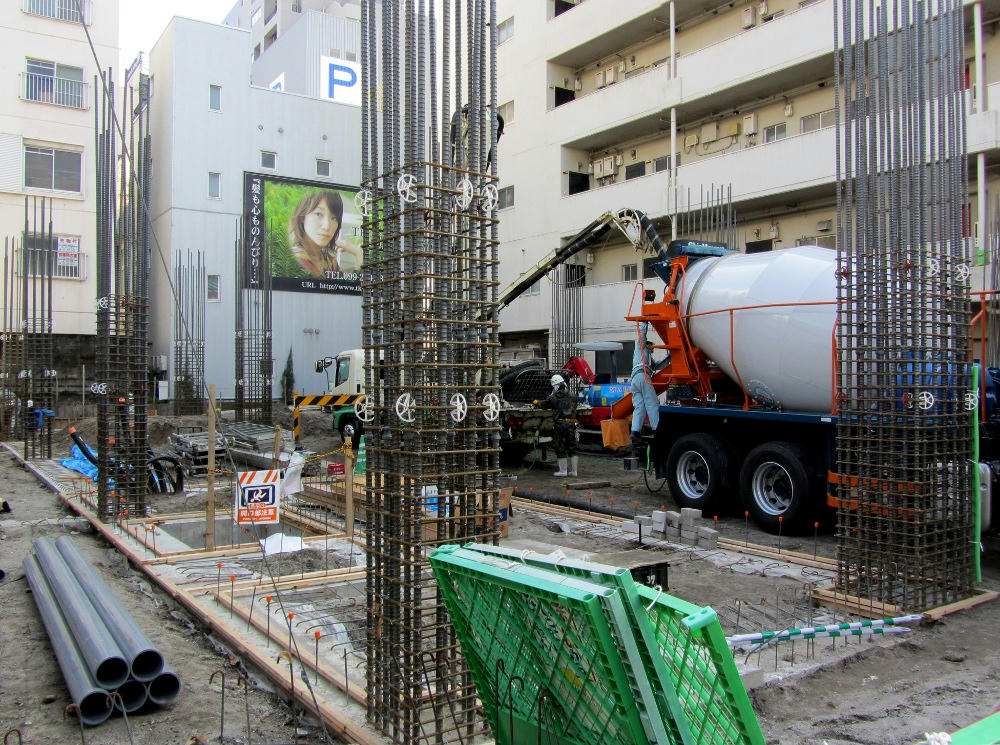 Putting in the rebar for the central support pillars.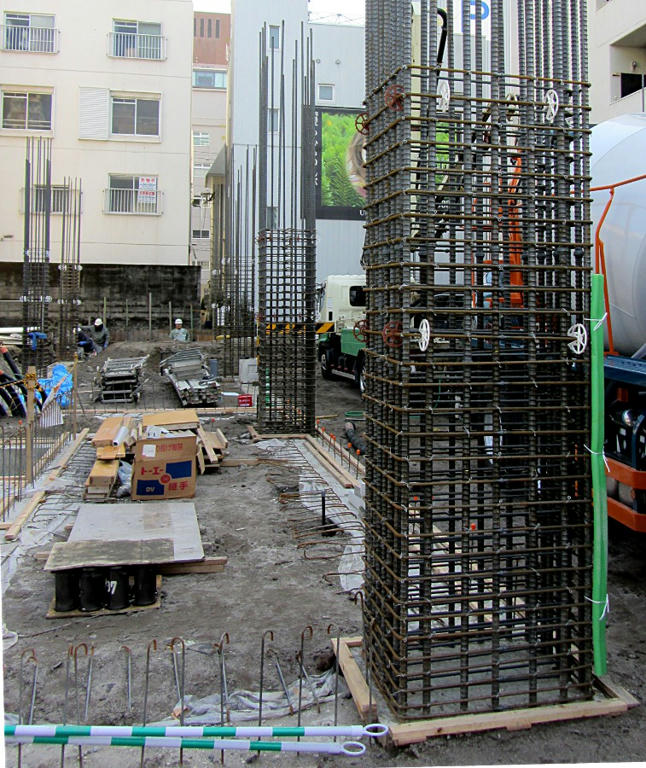 Mar. 9, 2013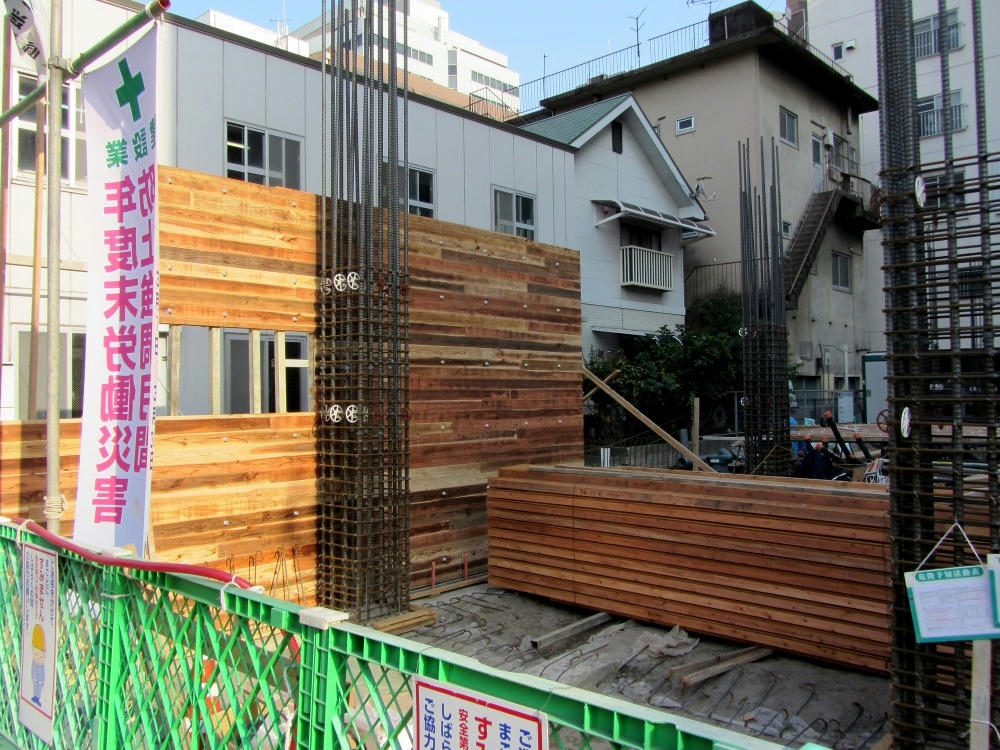 Putting up the forms for pouring in the cement for the walls.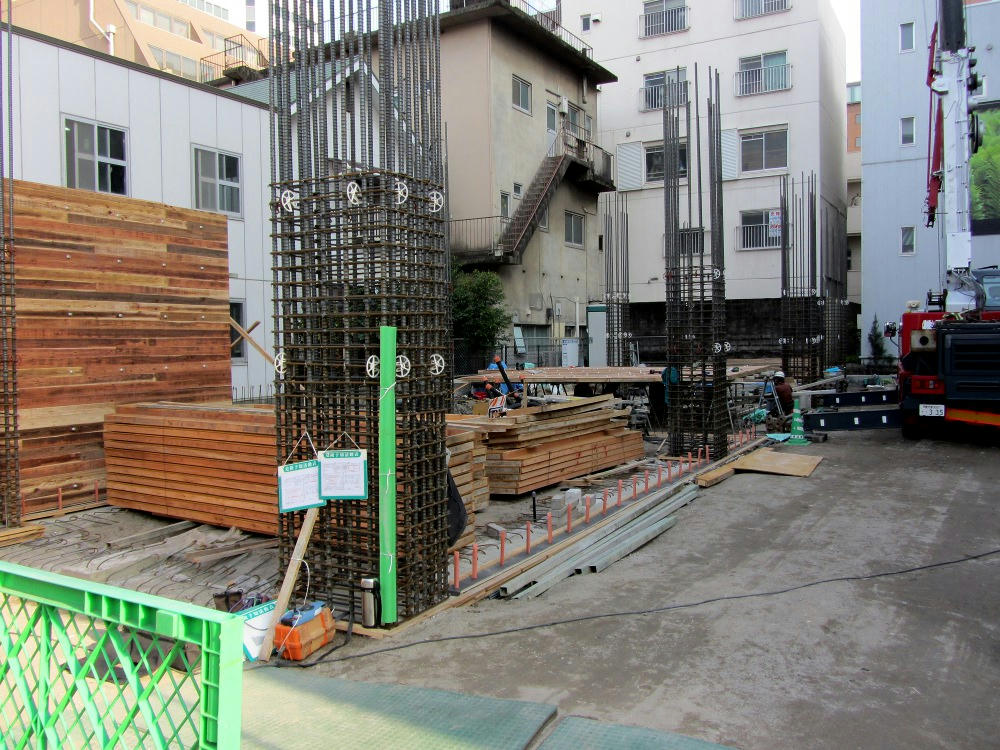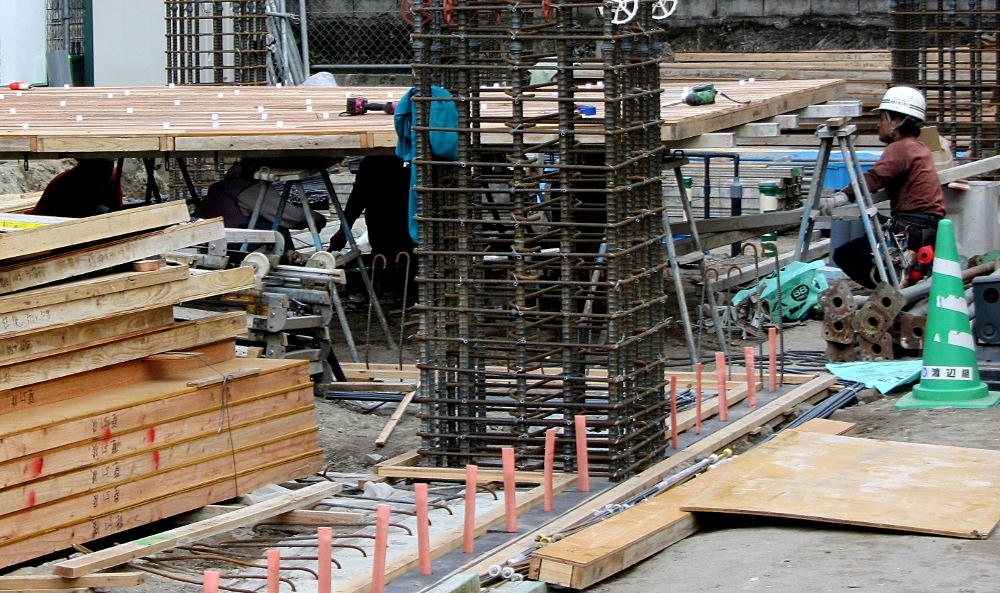 Mar. 22, 2013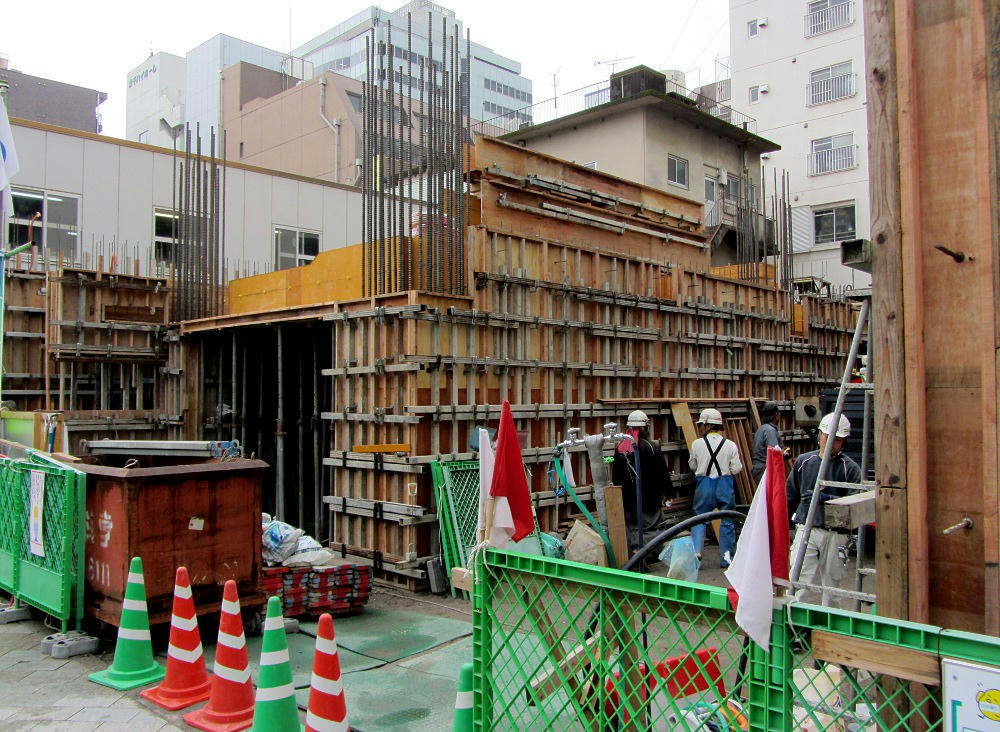 Got a nice little bunker going on here.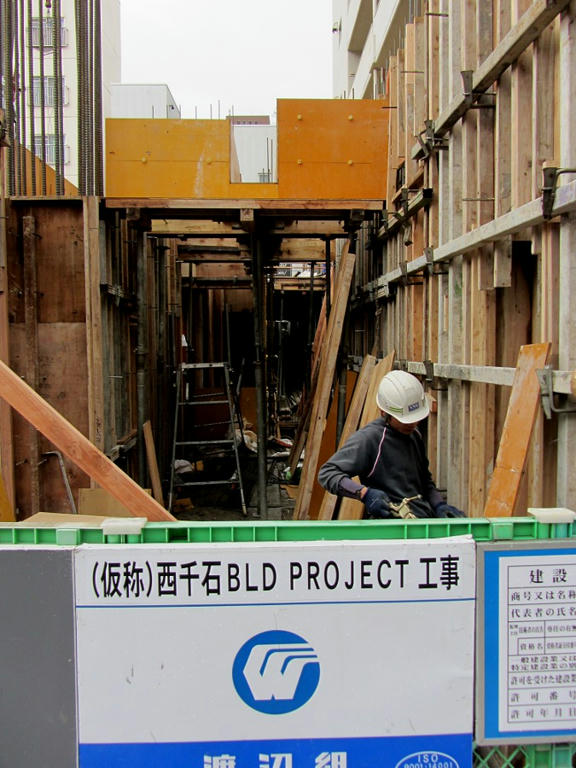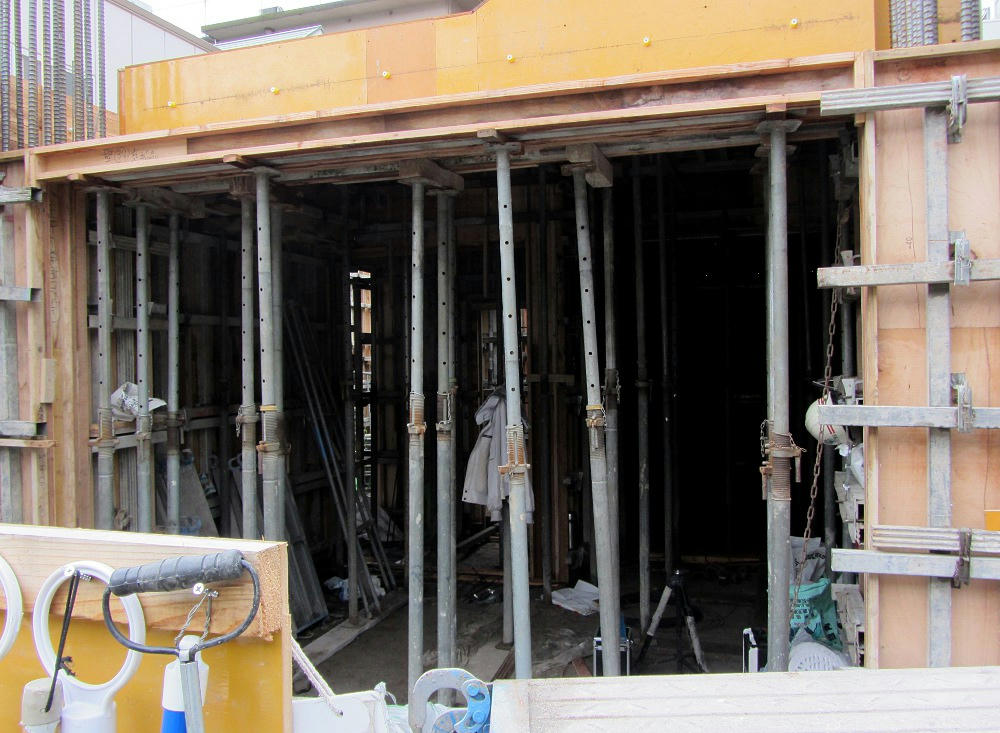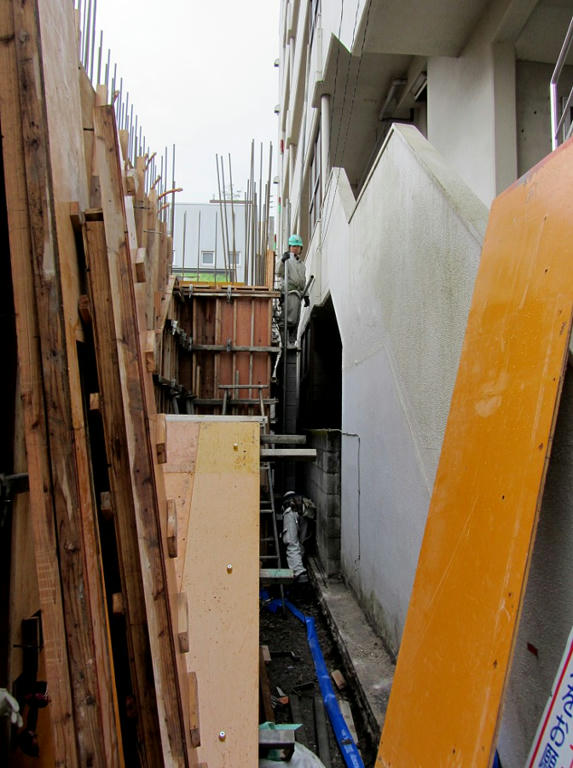 The gap between buildings is going to be typically narrow.
Mar. 29, 2013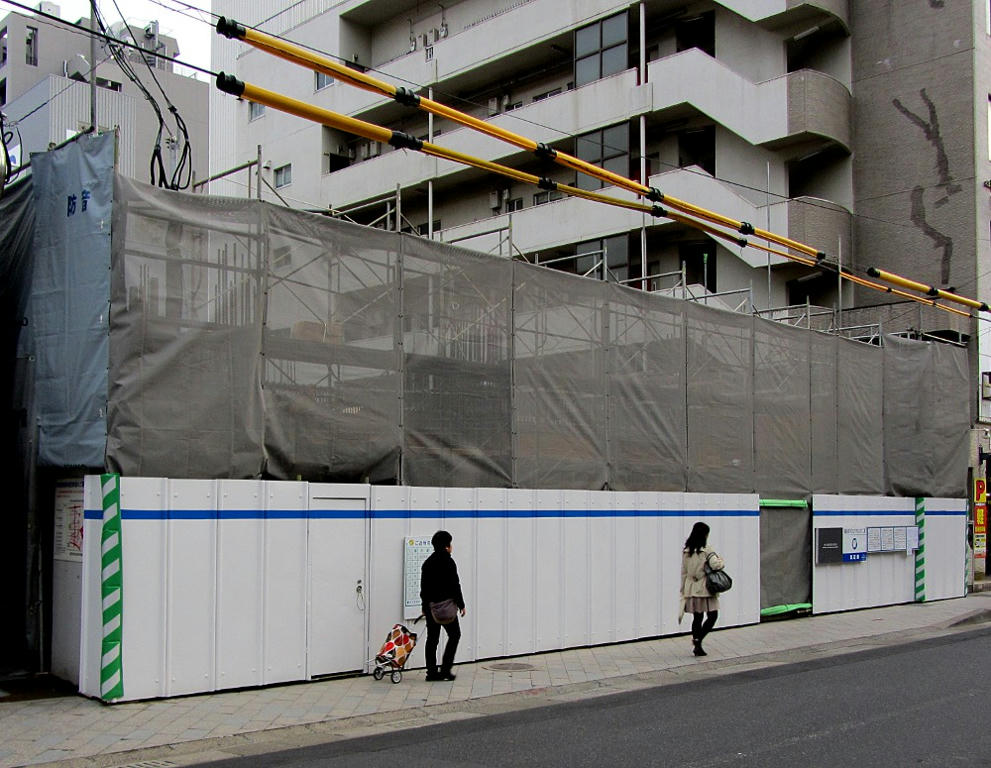 And, the screening goes up so there's no longer a point to trying to take photos anymore. Can't see the building progress now.